Maybe someone gifted you a big box of their old Cricut cartridges that worked with their Expression. Or maybe you just keep hearing about them and aren't really sure what they're used for.
Do you need to use them? How do you use them with your Cricut Explore Air 2? Are there special cartridges for the Explore Air 2?
Don't worry, I'll cover it all.
First, I'll explain exactly what Cricut cartridges are. I'll talk about how you no longer need to use cartridges (yay!), but also how you can still use them, even with the newer machines.
I'll show you how to link cartridges to your Cricut account, and then how to find all the images from those cartridges in Design Space on your computer.
I briefly explain the difference between physical and digital cartridges, go over some pros and cons, and answer the most commonly asked questions at the end.
What are Cricut cartridges?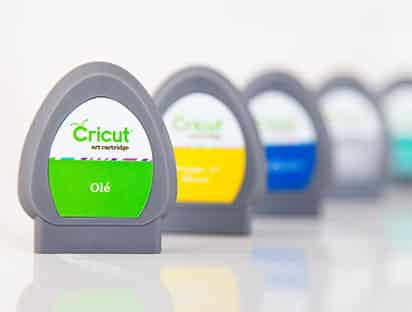 Cricut cartridges are sets of images and fonts that are related by a theme, like Halloween, the beach, or springtime. Each image set can contain dozens of images, fonts, or projects, and costs between five and thirty bucks.
With the early Cricut machines, the cartridges were plastic: physical storage devices that you had to plug into your cutting machine to use. Now you are able to link these cartridges, or image sets, with your Cricut ID, and access them online through Cricut Design Space (Explore series) or Cricut Craft Room (Expression series). You can even purchase digital cartridges, gaining access to sets of images online, without worrying about having to deal with any plastic cartridges.
Do I need to use cartridges for a Cricut Explore Air?
No, not anymore! Praise Cricut, for cartridges are no longer required for the various Cricut Explore models or the Cricut Maker.
The original Cricut cutter and the Cricut Expression series were designed to be used with physical data cartridges as standalone machines—ones that don't require a computer or an internet connection. The Expression machines can be used with the free computer design software Cricut Craft Room, but you are still limited to images purchased through Cricut cartridges.
All of the cutter models currently sold by Cricut do not require cartridges. So, if you have a Cricut Explore or the Cricut Maker, and don't want to have to think about a cartridge ever again, you are free to move on.
Can I still use my cartridges with new Cricut machines?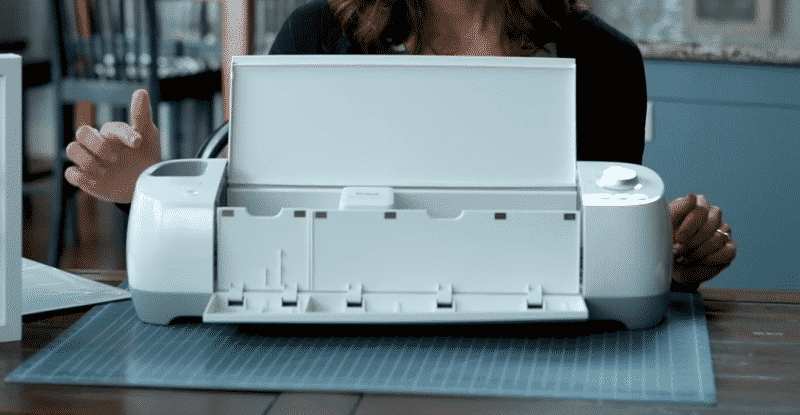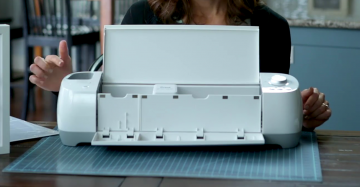 Yes! You can definitely use all your old cartridges with any of the electronic Cricut machines. The legacy machines (no longer sold by Cricut), such as the Expression series, can use the cartridges as they always have, by physically inserting them into the machine and using the keyboard overlay, or connecting them to Cricut Craft Room to edit on a computer.
The newer machines, the Cricut Explore series and the Cricut Maker, can absolutely still use any cartridges you have purchased from Cricut. However, first you have to link them to your Cricut account, so you can access them online through Cricut Design Space.
Read on to find out how!
How to Use Cartridges with the Cricut Explore Air 2
In order to use cartridges with the Cricut Explore Air 2, they must be linked to your Cricut account so you can access them online with Design Space.
(Warning: You can only link a Cricut cartridge to a single Cricut account. Linking a cartridge is IRREVERSIBLE: you cannot undo it and you cannot transfer it to another account. Always make sure you are signed into the right Cricut account before linking your cartridges!)
Head on over to cricut.com/design and log into Cricut Design Space on a Windows or Mac computer. You cannot link cartridges through the phone or tablet apps.
Make sure your Cricut Explore is turned on and connected to your computer.
Click the menu button in the top left (it looks like a hamburger: three horizontal bars) and select "Link Cartridges", about halfway down the menu.
Select your Cricut device from the drop-down menu.
When prompted, insert your cartridge into the slot on the left side of the Explore cutter, above the "Open" button.

After Design Space has detected the cartridge, the green "Link Cartridge" button will light up. Click the button to link your cartridge.
When the cartridge is linked to your Cricut account, Design Space will confirm "Cartridge linked." You can now keep linking the rest of your cartridges, view your cartridges, or hit the X in the top right to close the cartridge linking dialogue, and return to Cricut Design Space.
How do I find my cartridges in Cricut Design Space?
It's easy to access your linked cartridges and purchased images in Cricut Design Space.
In an open canvas in Design Space, click the "Images" button on the menu bar to the left to open up the Images window.
Across the top, you'll see three clickable words: Images Categories Cartridges. Click "Cartridges" to see a list of all the Cricut cartridges available.
If you want to see just the cartridges that you already own, click the "Filter" button on the top right of the Images window and select "My Cartridges." This will include all free and purchased cartridges.
Make sure to check out the Images tab as well if you have purchased or uploaded individual images.
What's the difference between physical and digital cartridges?
Physical cartridges contain themed sets of images in a plastic cartridge that you physically insert into your cutting machine. With the Cricut Expression you can use physical cartridges directly by inserting them into the machine and using the keyboard to select and manipulate the images. You can also link these physical cartridges to your Cricut account using Design Space or Craft Room. Once linked, you can immediately access digital versions of the cartridges in the online editing software.
However, you should still keep the physical cartridge, or at least snap a couple photos of the front and back. If you ever have trouble accessing your linked cartridges and need to resync them, Cricut support may ask for these photos as proof that you own the cartridges.
Digital cartridges are themed sets of images bought online, and are immediately available through Cricut Design Space. They have no physical component, so nothing will be shipped to you and nothing needs to be plugged into your Cricut cutter. You can use these with all the recent Cricut machines when you are connected to the internet and logged into Cricut Design Space.
Pros
Cartridges are a dream for a beginner crafter. Creating your own designs from scratch can be amazing, but sometimes it's a bit intimidating looking at a blank canvas and wondering where to start. With cartridges, you can find inspiration easily at hand, grouped by any holiday or theme you can dream up. Cartridges are a quick and easy way to dive into making homemade vinyl decals and greeting cards, without spending ages obsessing over the design.
There are tons of step-by-step tutorials you can find to make projects with cartridges. These are great to use when you are first learning how to use a Cricut. There are so many different things to learn when you are starting out, tutorials make it easy by taking out all the guesswork! Check out this super cute fox head made from the 3D Animal Heads cartridge: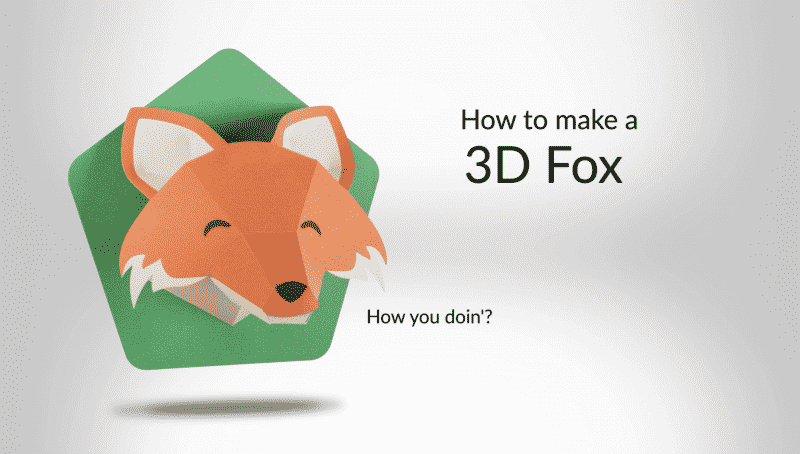 You can find the full tutorial for making this 3D fox head at cricut.com.
The images in each cartridge are carefully selected and well-curated. Many talented artists have poured tons of time and effort into the creation of cartridges just for you to use! You can trust that the images and fonts will be high-quality, and work seamlessly with your Cricut.
There are almost 500 hundred cartridges in the Cricut Cartridge Library! Each cartridge contains different images and projects that can be edited and combined with different creative features, giving an extraordinary range of designs. There are just so many shapes, patterns, and fonts to choose from, you can always find something that looks great for whatever project you are creating.
Cartridges actually are a great value. From just a single cartridge you can generate hundreds of different designs from the base images. If you think that your Cricut cartridge collection has been getting too costly, spend more time experimenting with the cartridges you already have, and make use of that creative value.
Having a physical collection of Cricut cartridges can be wonderful for finding inspiration for your next project. Instead of having to stare at images on a screen to find something to make, you can stay off the computer and browse through a physical library of your cartridge collection.
Cons
Before the Cricut Explore series, the main disadvantage of the cartridge system was that you were limited to what came on the cartridges. Since cartridges are now completely optional with the newer Cricut machines, this is no longer a disadvantage! You can always upload your own designs or use free SVGs you find online.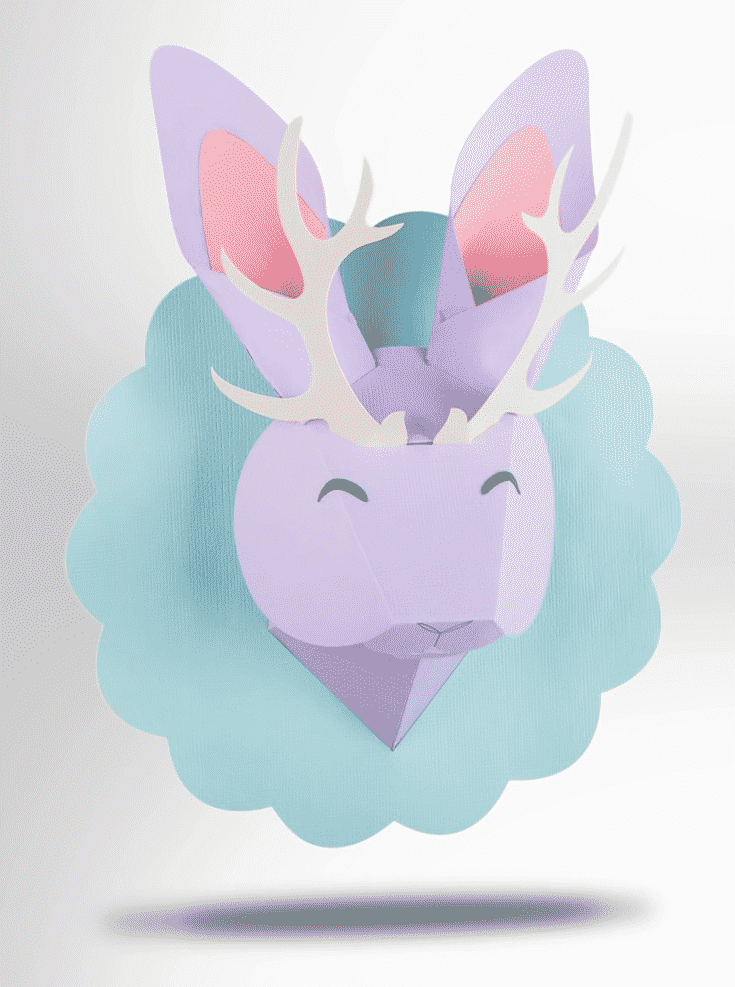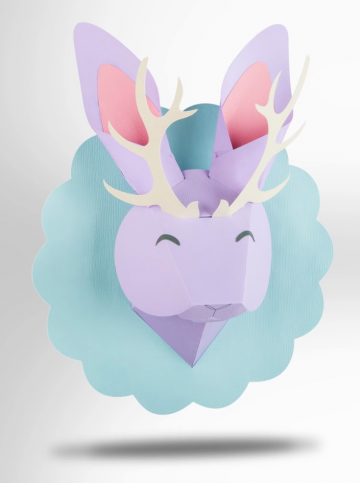 One major issue is that you can only link cartridges to a single Cricut account. If you are gifted cartridges, or buy some from e-bay or a thrift shop, they may already be linked to someone else's account! Linking cartridges is irreversible, and you can't switch what account they're linked to. So make sure you don't get tricked into buying cartridges you can't actually use with your machine.
After buying a bunch of cartridges you may feel like you are locked into the Cricut brand, or maybe even with a particular machine. This is great for Cricut, but not so great for sharing with the crafting and DIY communities. If you design with cartridges, you can't easily share your designs with other people–one of my favorite parts of creating new projects! If you use plain ol' SVG files instead, they can be easily shared with others and imported into the design software for other brands of cutter, like Silhouette Studio.
The cartridges don't work the same for every Cricut machine. The Expressions can use cartridges without the internet. For the Cricut Explore Air 2, you have to link the cartridge to your account. And the Cricut Maker doesn't even have a cartridge slot! If you want to use images from all your old cartridges with a Maker, you'll have to purchase the special Cartridge Adapter from Cricut in order to link them. (Or maybe you can use a friend's Cricut Explore to do the job!)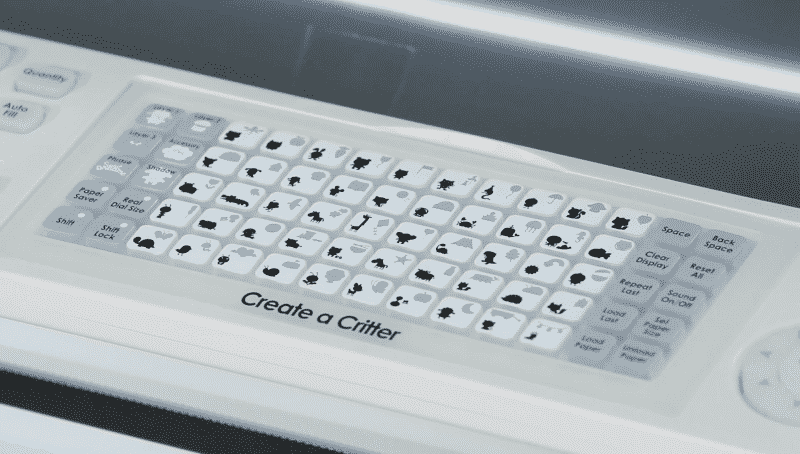 F.A.Q.
Can you unlink a Cricut cartridge?
Nope! Once a cartridge is linked to a Cricut account, it's linked forever. You cannot unlink or transfer a cartridge to another account.
What if my cartridge was already linked to Cricut Craft Room?
If you have already linked cartridges to Cricut Craft Room to use with a Cricut Expression, they are still available for you to use with any newer machine! They are actually linked to your Cricut.com account, and should be automatically available in Cricket Design Space, at www.cricut.com/design.
Can I link cartridges using the iPhone or iPad app? What about the Android app?
No, you can only link cartridges through Cricut Design Space on a Windows or Mac computer.
What if I've already linked my cartridges to my Gypsy? How do I transfer cartridges from my Gypsy to my Cricut account?
You can transfer cartridges from your Gypsy to your Cricut account by linking your Gypsy to Craft Room, and syncing the device. All your cartridges will be uploaded to your Cricut account, and be accessible through either Craft Room or Design Space. Make sure your Gypsy is registered to the same email account you use for Cricut.com.
Where are my fonts?
Lots of Cricut users have complained that they can't find fonts they purchased online, or fonts that came from the physical font cartridges they linked to their Cricut account.
Have no fear, your fonts are here! In order to see the fonts you can use, you first need to have some text placed.
In Cricut Design Space, place a text box by clicking the "Text" button on the menu bar to the left, and typing in your text.
Now when you have your text selected, you should see "Font" at the top left, along with a drop-down menu that will allow you to select any font.
When you select "Font" at the top left, you will see a giant list of all the free fonts, all your purchased fonts, and all the fonts you can try out and buy. To find only the fonts you already have, click the word "Filter" in the top right of the Font window, and select "My Fonts."
Can I sell things I make using cartridges?
Yes! Under the Cricut Angel Policy, you can sell up to 10,000 finished projects a year using Cricut products and some of their copyrighted material. Projects using copyrighted material must include a notice that reads "Includes Copyright Material of Cricut." However, you cannot sell items using copyrighted content from certain major companies like Disney, Sesame, Hello Kitty, Warner Bros, Martha Stewart, Airstie Allsop, Entertainment One UK Limited, and the Boy Scouts of America.
Read the full Cricut Angel Policy at cricut.com, or shoot an email to [email protected] with any specific questions you have.
Does the Cricut Maker use physical cartridges?
Nope! The Cricut Maker does not have a slot for physical cartridges. In order to link physical cartridges to your Cricut account, you have to use either the cartridge slot on a Cricut Explore, or the small Cartridge Adapter that plugs directly into your computer through a USB slot.
Can I use a Cricut cartridge without linking it?
Yes, but only in the older Expression series, which do not have to be connected to the internet. For the Cricut Explore and Maker models, the cartridges must be linked to your Cricut account.
Can I use a Cricut cartridge that has already been linked?
If you have already linked your cartridges to your Cricut account, they should be all ready to use in Design Space! If the cartridges have already been linked to someone else's account, you can use the physical cartridges offline with a Cricut Expression, but you cannot use them with a Cricut Explore or Maker. You cannot unlink the cartridges, or change what account they are linked to. (So be careful buying used cartridges!)
Can you buy Cricut font cartridges still?
Yup, just check out the Cricut Store. Many of them are digital only so you might be just as well off buying or using free fonts that you find online. I have a huge collection of free SVG images if digital files would work for you.
Is it worth going with a Cricut machine just for the cartridges?
I don't think so. If you're already familiar with cartridges or have a large number of them, that might be a reason to stick with Cricut. If you're looking to upgrade to a new Cricut machine, I just reviewed the best choices for 2020 over here: www.cutcutcraft.com/best-cricut-machine.
Are there other resources you'd recommend?
I have a complete guide on Cricut if you'd like to learn more.
I also recommend: