If you're wondering "what does a Cricut machine do?" you're in the right place!
In this article I'll go over how Cricut machines work, what they do, the kinds of materials they cut through, what they're used for, and then link to a few helpful resources.
I'll give a few example projects and explain a Cricut can be used for both home-crafting and business.
We'll get started at the beginning and cover the most common question, "what is a Cricut machine?"
The Complete Cricut Guide
As you might imagine, we get A LOT of questions here, but they're typically in all different places. Some of them on our Cricut Facebook group, others in the comments here, and even more still sent via email.
We're all about sharing that knowledge, so we've decided to put all of the most essential information and questions in one place!
Hello, you've made it!
So whether you're still trying to decide whether you even need a Cricut (we'll definitely help you figure that out) or what to do with it now that you've purchased one, you're in the right place!
Whenever possible, I'll try to give you a short answer. We also have that huge table of contents above that you can skim to find the question you're wondering about. If you ever lose track of this article, just give it another search and I'm sure you'll find us!
Let's dig in… we'll start with exploring how does a Cricut work and then get into the most common question we get: what does a Cricut do?
Oh, and before I forget: if you're already familiar with Cricut machines you can skip ahead to our section on Cricut projects!
What is a Cricut machine?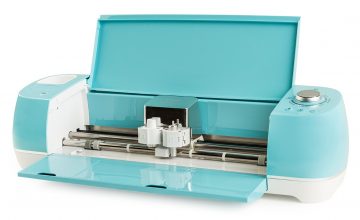 A Cricut machine is a personal cutting machine, also known as a craft plotter or a die-cutting machine. These machines used to be pretty expensive and cumbersome, but now they're affordable and small, like a desktop printer.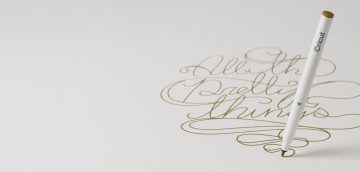 Actually, they're like a desktop printer in more ways than one. Like a printer, you send it a design but instead of placing ink on a piece of paper, the machine moves a blade around to cut through your chosen material.
They do this automatically and can cut through all sorts of material: paper, fabric, adhesive sheets, some even cut through metal!
Most models of Cricut let you use a pen instead of cutting, so you can use the machine to draw images or write text. It works beautifully for making party and wedding invitations that look handwritten, but without making your hands really crampy. Some have a scoring tool for making boxes, cards, ornaments, and all sorts of papercraft.
Designs are stored digitally, so you can select and edit your pattern on a computer, tablet, or your iPhone/iPad/Android phone. The Cricut Image Library is enormous with over 50,000 images, projects, and fonts you can pick from, or you can upload your own designs.
What can you do with a Cricut?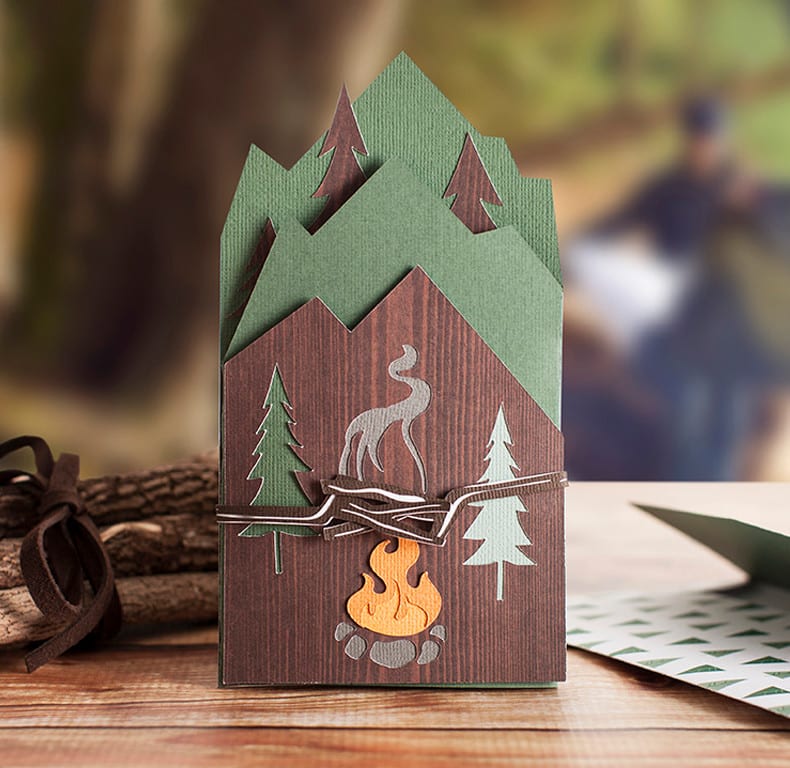 There's a lot you can do with a Cricut machine:
Create custom cards for special occasions: party invitations, holiday cards, thank you notes, and more!
Make custom shirts, hats, or bags using iron-on (heat transfer) vinyl.
Make your own window clings using static cling vinyl.
Cut quilt squares and appliques
Print and cut out stickers
Make stencils for spray painting or etching
Make, fold, and address envelopes
Etch glass
Make wall decals
Make vinyl decals for mugs, shot glasses, champagne glasses, and more
Create your own Christmas ornaments (and get a chance to try out some adhesive foil)
For more ideas, I have a collection of awesome Cricut tutorials. Even if you don't have a machine yet they're great to check out just for some ideas of how it works in practice.
What materials can I use with a Cricut machine?
You can cut more than two hundred different materials with a Cricut!
You can cut (a small sample):
all sorts of paper
construction paper
light cardstock
printer + scrapbook paper
thin crepe paper/washi sheets
vellum
embossed foil paper
a variety of vinyl
iron-on vinyl (aka heat transfer vinyl or HTV)
window cling vinyl
adhesive vinyl
low-tack vinyl for stenciling
glitter vinyl (pretty!)
chalkboard vinyl
loads of fabrics
quilting fabric
felt
silk
cotton
What comes with a Cricut?
What your Cricut comes with depends entirely on which bundle you purchase. Let's use the Cricut Maker as an example, assuming you get just the standalone machine and no bundle:
The Cricut Maker itself (of course!)
Rotary Blade
Fine-Point Blade
Fine-Point Pen
Fabric cutting mat
Standard cutting mat
Pack of sample materials for your first project (fabric + paper)
All essential cables (USB/Power)
A free trial to Cricut Access + coupon
50 ready-to-make projects, including sewing patterns
1-year warranty
Which Cricut machine should I buy?
You basically have three options, so I'll give you a quick rundown on each Cricut cutting machine:
Cricut Maker. If you're going to cut fabric or work with thicker materials, this is absolutely the machine for you. The Cricut Maker is the most advanced machine offered from Cricut and it really outclasses the others if you aren't just working with paper or vinyl. Cricut created a whole new set of tools which uses the Adaptive Tool System, it's pretty incredible and lets you work with materials like leather, acrylic, or metal.
Cricut Explore Air 2. This machine is regarded as the best deal, as it uses the same software as the Cricut Maker, it's just not as powerful and doesn't work with the new tools. The plus is that it's a fair bit less expensive and comes in a variety of beautiful, colorful designs that just pop in a craft room.
Cricut Joy. The newest smart cutting machine released by Cricut, the Cricut Joy is designed for portability or for crafters who are working in very small spaces. The other machines can cut at the same width, but the Joy is 4 pounds and has a max cutting width of 5 1/2 in. If you're going to be using Smart Materials or working on smaller projects like custom labels or greeting cards, this is a pretty neat machine.
For a full comparison, you can check out my dedicated article to pick out the best Cricut machine.
How Does a Cricut Machine Work?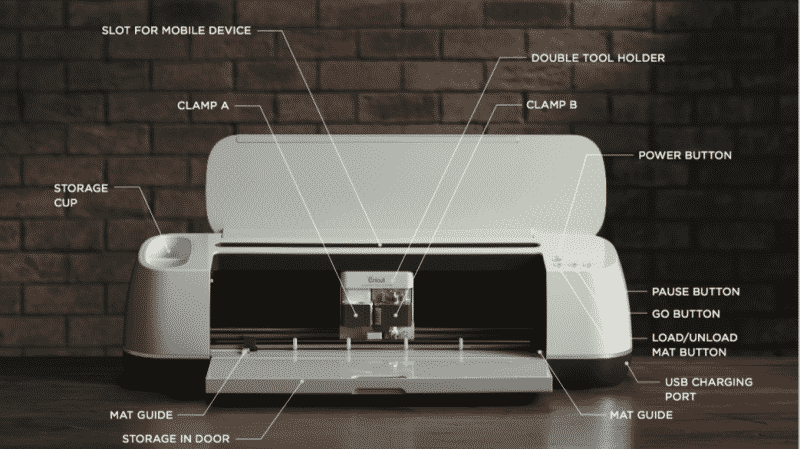 A Cricut machine might seem complicated, but it's pretty simple once you've used one for a while. They work in three steps:
You create your design and load it into Cricut Design Space software.
Stick your material onto your cutting mat, insert it into your machine.
Hit go and watch the magic happen.
All of the cutting machines offered by Cricut are electric, so they do require a power source.
Is a Cricut different than a printer?
A Cricut machine doesn't use ink, and works a bit mechanically different, but the idea is similar. Instead of printing out a design on paper, Cricut machines are able to cut on a variety of materials (paper, vinyl, fabric, etc.).
It's not really a surprise that many people think that there is a Cricut printer, they do basically everything but print!
If you're trying to decide between getting a printer and a Cricut, try to brainstorm 5-6 different ideas you're trying to find a way of making. If most of them involve creating an exact copy of a picture or text, a printer is probably better. If they seem to involve drawing and cutting, definitely go with a Cricut and if they ever release a printer, I'll be sure to let you know here!
Do you need a computer to use a Cricut?
Nope, you don't!
Older Cricut machines used to come with physical cartridges so that you could cut out your designs. It was a lot like using a typewriter, just you and your machine.
All of the recent machines are designed to work with Design Space, which left a lot of people out of luck who didn't have room for their PC or laptop in the craft room.
Fortunately, Design Space now works on iOS or Android devices, and the Cricut Maker even has a cute little stand for holding your iPad while you use it.
Another advantage of using Design Space is that you don't need an internet connection, so if the Internet goes out and you're left wanting to do some crafting, just connect that iPad!
What do I need to get started?
Like I mentioned above, a bundle + Cricut Access will get you set up with just about everything you need if you're not sure what you want to work on.
For making your own t-shirts:
Heat transfer vinyl
An iron or heat press
A blank t-shirt
For making vinyl decals:
Adhesive vinyl (Oracal 651 works great)
Transfer paper
For making greeting cards:
Cardstock
A Cricut Fine-Point Pen
Where can I find free designs to cut with Cricut?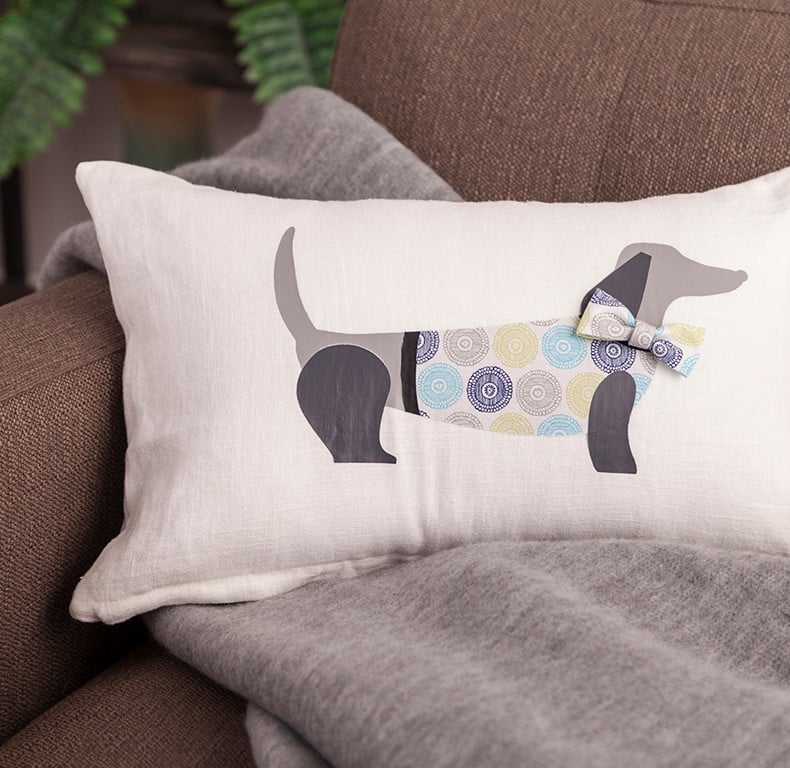 If you're just getting started with a new device, especially if you bought the bundle, the last thing you want to do is really spend a lot of money on designs before you're sure what you really want to make, or which designs are more difficult than they look.
You're in luck! I have a huge list of free SVG files from all of my favorite designers.
The collection is always changing, with over 15,000 free files available. I had a lot of problems in the past with finding cut files, a lot of them were broken links, didn't cut correctly, or weren't SVGs.
This list solved that problem!
Why do I need to use SVGs with Cricut?
A lot of crafters get frustrated with having to use an SVG with their Cricut.
Why can't I just use a JPEG or regular picture, like I would with a printer?
There's a complicated answer for that, but I'll explain it the best I can.
JPEGs
Envision these images as a matrix of tiny dots. Some of these dots are white, while others are filled with color or black. By coloring in these minuscule dots, we can generate a wide range of vibrant and intricate designs that appear seamless to the naked eye.
JPEGs are ideal for printing or photography purposes, as printers and photographs also utilize a similar arrangement of minute dots. If you are acquainted with pointillism, that is what these images resemble when viewed up close.
SVGs
Constructed using occasionally complex mathematical equations that outline how to draw lines and arcs, SVG files may seem daunting at first glance. However, they are actually created in a manner akin to how we sketch things by hand.
You pick up a pen, place it on the paper, and draw a sequence of lines or curves until you lift it once more. Comprised of these lines and curves, SVGs are a perfect match for Cricut machines, which operate in a similar manner. A Cricut machine positions a blade or pen on the material and traces a series of lines or curves until the stroke is complete.
A match made in heaven!
What is Cricut Access?
Cricut Access is a monthly subscription to a huge library of designs, fonts, and projects. By paying a recurring fee, you guarantee that you'll always have an abundance of crafts to work on that you know were designed specifically for your machine.
Cricut access takes a lot of the guesswork out of crafting, and I highly recommend it for newer crafters who want to sample a large number of designs without knowing quite what they want yet.
The downside is that you don't actually own any of those designs and if you want to remake something months later after you no longer have Cricut Access, you're out of luck.
What is Cricut Design Space?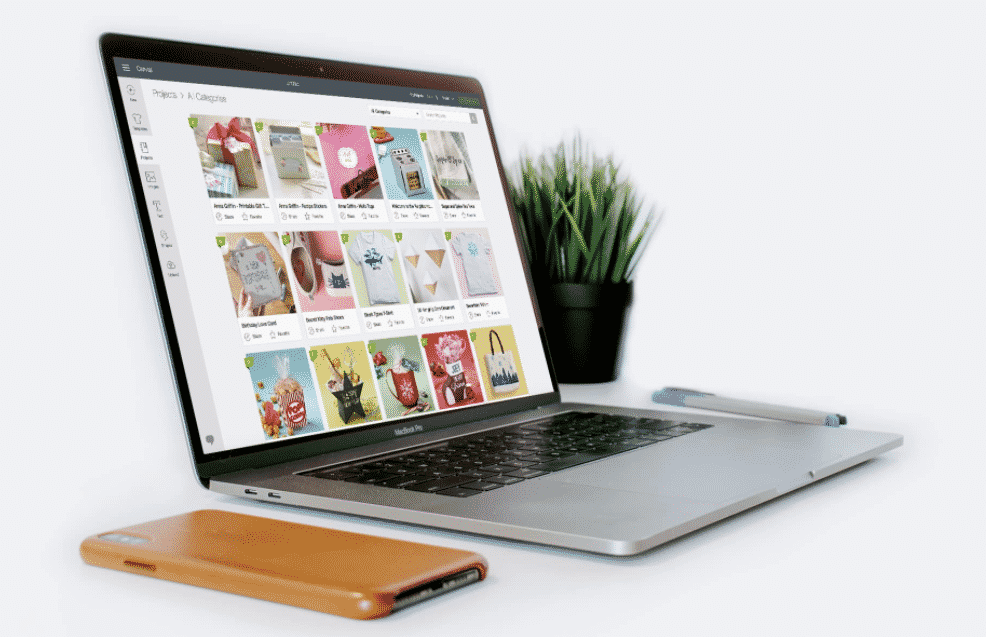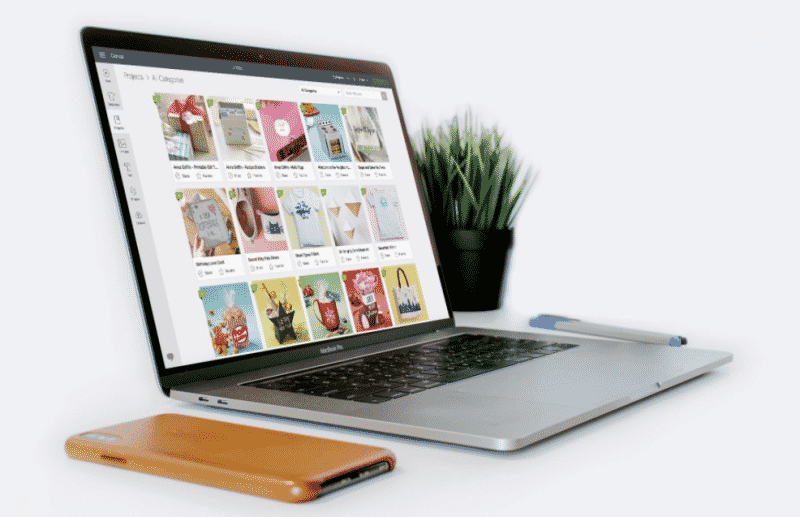 Design Space is the software that makes a Cricut work. It's a web-based software that requires an active Internet connection, but recently they've improved it so that you can save projects for offline use too.
Design Space is easy to use and even new crafters are typically able to learn it right away. It's best if you stick to a tutorial (we have loads of them here at Cut, Cut, Craft!) for the first few projects until you get the hang of it. As you create designs, the best part is: you can share them with your friends or the community, get feedback and improvements, or contribute to the designs of other crafters!
Can I use other software with a Cricut?
You can, but it's pretty difficult. The most common other software used is called Sure Cuts A Lot and we have a pretty advanced tutorial on how to get it to work with Cricut.
We really recommend people stick with Design Space unless they know what they're getting into or have a specific reason they need other software. You can always use Adobe's InDesign to lay out design and then import it back into Design Space as an SVG.
In fact, that's what a lot of my favorite designers do!
Do all Cricut machines work with Bluetooth?
Up until recently, the answer was: almost all but Cricut has discontinued their Explore One line. The Explore One was basically the same as the Explore Air 2 except it didn't have Bluetooth support.
With more and more people using their smartphones or wanting to have a tidy craft room, Cricut made the design to simplify the options available, which we appreciate because most of the people who purchased the Explore One probably did so by mistake.
Can I use an iPad or iPhone with Cricut?
Absolutely, or an Android smartphone/tablet if you have one. The Cricut Maker is designed with a stand for a tablet, but any of them will work just fine.
It's one thing for there to be an App, but how well does it work?
Pretty flawlessly, I have to say! The App currently has 130,000+ ratings with an average of 4.8 out of 5.
You can use the Design Space app for everything from complex designs to just setting up your new machine for the first time, and they've localized it so it works in just about every language.
Where can I learn how to use a Cricut machine?
Cricut machines are easy to use but can take some time to master. I've found that if you really commit, open up the box, try out a few projects, and don't get too caught up in how great the final product is going to look that you will succeed.
I've worked with a lot of beginners, and the only difference I can see between those who have a lot of trouble and those who become proficient is their willingness to make mistakes. The more mistakes you're willing to make, the faster you're going to learn.
Age, crafting experience, gender, none of that seems to matter for how easy they find a Cricut. Just willingness to look a bit silly!
You're going to learn a lot from following tutorials, just search for them here on our site, we have loads! I'd also say, read through this article and take notes on anything that surprises or confuses you. Those feelings of surprise or confusion are usually the first sign you're about to learn how to do something new.
What are the different kinds of Cricut blades?

I'm currently working on a full Cricut blades guide, but let me give you the short version. I'll highlight each blade, which machine it works for, and what kind of project it's used on.
Fine Point Blade. Your standard cutting blade for cutting paper, card stock, vinyl, or other similar materials. If you aren't sure which blade to use, try this one first.
Deep Point Blade. If you'll be working on thicker materials like leather, chipboard, or foam, this stronger blade is what you'll want to use.
Bonded Fabric Blade. Having a dedicated blade for cutting just fabric is important because you really want to prolong the life of the blade. This blade comes in pink (so you always know which one it is) and is for working with, like the name suggests, bonded fabrics or any fabric that has a backing.
The following blades only work with a Cricut Maker:
Rotary Blade. If you're looking to cut fabric, this is an essential blade in your kit. It's difficult to use it with smaller designs because there's a minimal turning radius it's able to do (think about how your car can only make a circle of a certain size, but no smaller). If you're looking to cut fabric without a backing, this works great.
Knife Blade. Another exclusive blade not available on the Cricut Explore Air 2. It's designed for cutting through really dense, thick materials. If you're used to the quick cuts that your other blades make, give yourself some extra time because this blade sometimes requires multiple passes and can be a bit slow.
Perforation Blade. This creates an easy line for you to tear easily in the future. If you want to make flyers with little tearable advertisements or a sheet of tickets, this works perfectly!
Engraving Tip. I love using this with softer metals (like aluminum or some silvers) to engrave in a custom message or design. It's not for everyone, but if you really want to work with metal or already do, it's a lot cheaper than sending your projects away for laser etching.
Debossing Tip. We mentioned before that none of Cricut's current machines can emboss, but this is the closest thing: debossing!
Scoring Wheel. This is a replacement for the Scoring Stylus for creating clean crease marks on your material, absolutely essential for making 3D pop-up cards and art!
Wavy Blade. This is one blade I don't find myself using that much, it's really specialized. Basically, if you want to give something a wavy edge or design, that's exactly what this does.
How to change a Cricut blade
Depending on how you use your Cricut blade, you might find yourself replacing it pretty frequently. Fear not! It's incredibly easy and after you do it once, you'll be set:
Remove the blade housing (you'll open Clamp B)
Push down on the top of the blade housing and pull out the blade from the bottom
Take your new blade out of its protective case
Insert that blade into the housing (just how you took the last one out). It will be magnetically held in place.
Take your new blade in its housing and put it back into Clamp B
For a full video, click here.
Do I have to use Cricut-brand materials with my machine?
Nope, and most people don't!
Don't get me wrong, Cricut makes really good products, but for materials like HTV you'll see Siser is a lot more popular and almost everyone I know uses Oracal for adhesive vinyl.
If you have a Cricut Joy there are special Cricut Smart Materials that are made exclusively for that machine.
What are the important accessories to get?
If you're really digging into this material and reading through all of it, you'll probably notice a theme which I'll continue here: you don't really need anything past the machine itself.
It's better to learn what tools and accessories you'll really use, but if you're getting this machine as a gift and really want to start them off with accessories that 99% of people will use, here's our list:
XL Scraper. Great for burnishing and cleaning your mat.
Applicator and Remover Set. Only for people cutting fabric and working on sewing projects.
Washable Fabric Pen. Similar to the last item, great for marking sewing patterns and embroidery lines.
Machine Tool Organizer. Not essential, but a cute little container for your Cricut tools and tips.
Cricut Mat Variety Pack. If you're really going to craft, this makes sure you have the right mat for every project.
Fine Point Pen Set
How long does a Cricut blade last for?
This depends on what you're cutting and how often you're using it, but 6-9 months is standard for a Fine Point Blade. If you're noticing your vinyl tearing or you're going through a lot of thick materials like wood and leather, you'll want to replace your blades more frequently.
The adhesives on vinyl can sometimes gunk up the blade, so sometimes it just needs a quick cleaning.
What are Smart Materials?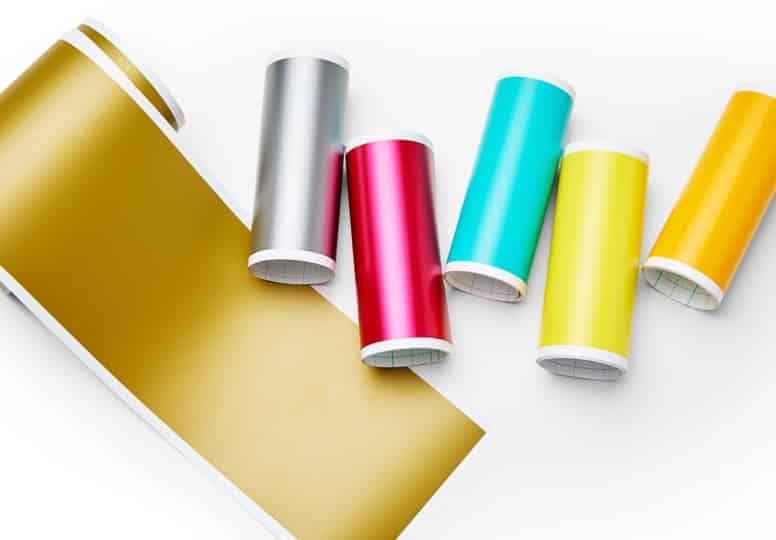 Smart Materials are exclusive, new materials that work only with the Cricut Joy. You can use them without a cutting mat because they have the backing built into them. And because you don't have to worry about a cutting mat, you can make some pretty long cuts (15+ feet long!).
These materials come in a Smart variety:
custom writable labels
iron-on vinyl
removable vinyl/decal
adhesive vinyl
Read more about Smart Materials and the Cricut Joy in our review.
Which Cricut can cut wood?
If you want to cut thicker materials like wood, the Cricut Maker is going to be your best bet. It uses a gear-based Adaptive Tool System to generate a lot more force than the Cricut Explore machines can. You want to make sure the Knife Blade doesn't cross over the edge of the wood and back because that can damage the blade.
You are a bit limited in the wood that they can cut, though. If you're using a soft wood like balsa, you won't have any issues at these thicknesses:
Anything thicker than that and the Knife Blade won't work. These cuts can also take a bit longer because you'll need to make multiple passes.
Which Cricut can cut vinyl and card stock?
Any Cricut machine should have an easy time with card stock. The Cricut Joy can't use the scoring wheel, so you might have some difficulty with getting clean folds, but all of them use very similar cutting blades.
How do you make stickers with a Cricut?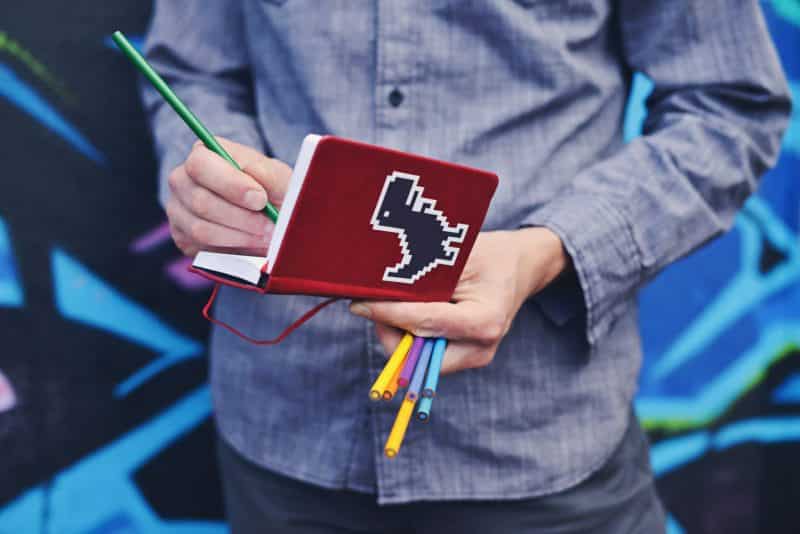 My favorite technique involves using an inkjet printer and something called Printable Vinyl, which lets you print then cut on it to make colorful designs without having to cut and layer your vinyl.
The basic steps are:
Find a design you like
Turn on Registration Marks (so that the cuts and printing line up just right)
Arrange your designs on your page in Design Space, fitting as many as you can. You can leave them in a grid or rotate them around to fit more, depending on if you're selling the entire sheet or just giving them away.
Add the cut lines
Load your vinyl into the printer, print the designs and lines
Take that printed sheet, put it on your cutting mat, and cut out your stickers
All that's left to do is peel and stick!
(That's the super abbreviated version of my whole tutorial on making stickers with Cricut.)
What is Infusible Ink?
Infusible Ink is an alternative to vinyl for getting your design on fabric, it's what Cricut calls their brand of transfer sheet (Avery is another company that makes it) which instead of working with a printer, you use their Infusible Ink Pens and Markers to draw your design.
You can load these right into your Cricut, so the designs you select are drawn automatically for you.
If you don't want to use your own design or pattern, Cricut also sells transfer sheet patterns pre-loaded with colorful designs, so all you have to do is cut and apply!
Can you make decals for your car?
Making car decals is super easy with a Cricut cutting machine, and it's a really fun way to make some extra money on the side. In fact, it's one of the first projects I recommend for people who have a Cricut Explore Air 2 because the machine is pretty much perfect for this project.
You'll need just three items (other than your cutting machine):
Vinyl
Transfer paper
Scraper/squeegee (for applying the decal)
(oh… and a design!)
These make really great gifts and work for any hard surface like glass. If you want to read more, check out my vinyl car decal tutorial.
Can you make a shirt with Cricut?
Can you ever! You can use either Infusible Ink, a transfer, or vinyl to get your perfect design and then a heat press (like the Cricut Easypress) or a regular iron to infuse it into the fabric.
Cricut Iron-On vinyl is super easy to cut and comes in a variety of colors and textures like:
glitter
mesh
flocked
GLOW IN THE DARK!!
holographic
You can use it for a lot more than just t-shirts, too. You can make personalized jerseys or jackets for a sports team or club, decorate luggage and backpacks, use it on wooden and metal signs, or even a cute tapestry for your baby's nursery. It makes a really lovely gift, you can lay out the design and cut it and give that to your friends to apply.
You'll need this to get started:
Your design
A cutting machine (depending on the size of the design, any Cricut should work)
Cricut Everyday Iron-On vinyl
Cutting mat (standard or light grip)
Weeding tool
A t-shirt
An iron or Cricut EasyPress
Where should you buy a Cricut?
If you have a small, local craft shop that holds lessons or tutorials, that's a good place to check because you can support a small, local business while forming a relationship with your community.
For those who only have big box stores around, I really recommend buying it online. Especially if Black Friday or Cyber Monday is around the corner, but you'll want to make sure you get the best deal and an authentic, new product.
I've listed some of my favorite deals for the Cricut Maker and Explore Air 2 at that link above, and they're all verified to be current and to come with the manufacturer's warranty. Some of the deals you see online are for "grey-market" machines that can ship from another country and not come with a full warranty. Just be sure to read the fine print and only shop from sites you recognize.
Should I get a bundle or a standalone machine?
Usually, Cricut has a pretty good sale on their bundles, but there's nothing at all wrong with just getting the standalone machine. That way you have a chance to try it out, buy a variety of material on your own, and then if you don't find yourself using it, you can typically sell it used locally or on eBay and more or less break even. It's pretty low risk.
If you're sure that a Cricut is for you and it's going to let you make all sorts of new projects or save you time, definitely go with the bundle.
Bundles usually come with either common accessories or a theme (like vinyl, cardstock, or a t-shirt making kit).
Where can you find free fonts for Cricut?
Say no more! I have a great collection of free Cricut fonts which include both handwritten and display fonts. You'll want to check a few things if you're trying to get a font to work:
Does it come with a commercial license, if you'll be selling the products you make?
Are you mixing & matching too many different styles? That can give your final product a messy look.
If you're using the font with vinyl make sure that it's easy to weed. Fonts with a lot of small decorations and fine lines (like handwritten fonts) can be really tricky, especially for a beginner.
See if the font comes with glyph support. This means that when you load the font into Design Space all of the extra decorations and flourishes will load properly and be useable.
What is a Cricut mat and which one should I use?
Your Cricut can be used with four different types of cutting mats, each of which is useful for a different purpose. They're pretty easy to keep track of because they're very different colors! Each mat has a different grip strength, that's the only difference.
LightGrip (Blue): For any delicate or light materials, like printer paper, thin cardstock, or vellum.
StandardGrip (Green): This is your most versatile mat which works well on basically every material: cardstock, iron-on, vinyl, craft paper.
StrongGrip (Purple): If you're working with something heavier, you'll typically be applying more cutting force which means you really need to hold it in place: specialty cardstock, chipboard, acrylic, or tough fabrics.
FabricGrip (Pink): Its name gives it away: for fabric! If you have a Rotary Blade or Bonded-Fabric Blade, this is the machine to use.
How do you clean the Cricut mat?
Even though the cutting mats use different adhesives they all have one thing in common: they get less sticky over time. As they pick up small amounts of dust, dirt, and materials you might notice your projects coming out a little… wonky.
A lot of people will check the cutting blade at this point, but it could be because your materials are slipping in the machine.
Fear not! It's easy to clean and restick your Cricut mat. Here are some options:
Use a lint roller (or some masking tape) across the mat to pick up the material. You can do this after every project, or whenever you notice too much material accumulating
Use a baby wipe (ideally without any bleach, scent, or lotion as these can dissolve the adhesive) and let it dry after cleaning.
If you still are having trouble, check the link above for a few heavy-duty solutions that I've used over and over. I could just buy a new mat, but I really don't like to waste things (or money!).
How do you use a Cricut machine?
So each of Cricut's die-cutting machines works a little bit differently, but the general principles are the same whether you have a Cricut Explore Air 2, Maker, or Joy.
I have a full tutorial here but let me run you through the basics real fast:
You'll need a design to get started. Your machine will come with around 50 designs that will work pretty easily, and if you have an Explore Air 2, you should have the materials and tutorial included to make a pretty cute greeting card.
You'll open up Cricut Design Space and load this design.
Take your material and place it on the cutting mat (sticky side!), you'll want to line it up to the top left corner, just under Cricut's logo.
Insert the mat into your machine
Make sure any pens or cutting tools are loaded into the machine
Check the design on the mat preview screen, and press go.
After your design is cut, you'll unload the mat and remove the material from the cutting mat.
Like I said before, depending on your exact machine those instructions will differ a bit, but that's the general order that almost every project will take. Load design, load material, cut, unload material.
How to slice on Cricut
The slicing tool lets you cut a shape or text out of another shape. You can think of it like having some dough and using a cookie cutter to remove a chunk of it, that negative space left over is your design.
As you might imagine, this can be pretty useful, and it's found in a lot of Cricut tutorials. I have a full guide on using the slice tool, and if you're having trouble getting it to work the most common issue I see is an image with multiple layers. You can only cut through 1-layer images with this tool.
How do you upload fonts to Cricut?
It's pretty easy, you just have to install the font on your computer. You can just right-click and "Install Font" on a PC, or open the font in Font Book (it comes pre-installed) for MacOS.
Design Space automatically detects your system fonts and brings them in for you to use. If it's still not working for you, I have a whole section on how to install fonts in Design Space.
How do you unweld in Cricut Design Space?
So, this is a pretty tricky part of using Design Space. There isn't one obvious way to unweld, so when you're using the weld tool you want to make sure that everything is how you want it to be. If you make a mistake and weld something accidentally, you can undo the action, but if you wait too long, you'll no longer have access to that undo.
There is a workaround, however, but it takes a little bit of effort to get it looking perfect.
How to make a stencil with Cricut
One of my favorite Cricut projects is making stencils, I use them a lot to get a really clean, painted look on wooden signs. A lot of what I love about using a die cutting machine is that everything you make is permanently saved for you to reuse later, stencils work kind of the same way!
You can use stencils to:
Make a beautifully painted sign
Reuse any designs that you really like
Apply patterns to old furniture or wood
Even turn photographs into a sign!
I have a tutorial on how to stencil wood which will teach you everything you need to know, even if you're making them for projects other than wood or signs!
What is a Cricut Maker?
The Cricut Maker is one of the most powerful cutting machines available and Cricut's top-of-the-line offering. It uses a new system called the Adaptive Tool System which allows tools to easily rotate and apply 10x more force than their other cutting machines, which comes in handy if you're working with thicker materials.
If you're only working with paper, vinyl, or other common materials, it might be a bit overkill for what you need. I have an entire review that explores the machine in great detail, along with the new tools Cricut is releasing for it. If you work with wood and leather or similar materials, definitely check out the review.
Will I really use a Cricut?
Only you know that for sure. If you don't do any crafting at all right now, I'd start with some simple projects that don't require a smart cutting machine and see if you like it. If you're an experienced crafter and looking to expand what you work on, I highly recommend them.
I'll say this: the Cricut community is fantastic and very supportive. And if you ever need help, you can always leave a comment or send us an email and we'll nudge you along the right path!
I've always felt encouraged by other crafters, and hope you do too. It's fun making mistakes and seeing that, you know, at some point everyone else has had the same issues. And then when a project comes out perfectly, or better than you expected, it's fulfilling to have a group of talented people to share that with!
Are there other brands of machine I should consider other than Cricut?
Yes, absolutely. If you don't want to get too overwhelmed, you can just pick out a Cricut Explore Air 2 or Maker and go off to the races, but a lot of people love Silhouette and Brother cutting machines as well.
They can all basically work on the same projects, but certain crafts can be easier with one cutting machine or another.
Should I upgrade my Cricut?
It depends on what you have! If you're using an older Cricut Expression or Explore One that doesn't have Bluetooth, I highly recommend being the jump at least to an Explore Air 2.
More often, I hear of people who have a Cricut Explore Air 2 who are thinking about making the jump up to the Maker. (I have a full comparison of both machines here) If that's the situation you're in, I'd think about a few things:
Would you be selling your old machine or giving it to a friend? If so, the price difference is either not too bad, or you can partially justify it because you'll be giving someone a really nice gift.
Will you be cutting fabric or using the new scoring wheel designed for the Cricut Maker?
Do you need to cut thicker materials with the Knife Blade?
Does your Explore Air 2 have problems with projects you're currently trying to work on?
Are there sales on Cricut machines, accessories, or materials?
Yup, for more detail you can go into the section above on where to buy a Cricut machine, but you can usually find a pretty good deal here. The current coupon is SHIPNOV for free shipping on orders $99+.
For materials, I really like Expressions Vinyl.
If you just want a machine, it can be a bit harder to find a sale, but for Cricut machine bundles I'm usually able to find something most of the year.
Does a Cricut use ink or print?
Not really, at least not in the way most people think that it might. While Cricut machines look like printers, they function very differently with a blade instead of an ink nozzle.
You can insert a pen into the dual-carriage holder, however, and use that to draw and write out messages. I think it looks a lot better than a printer because it really does look like your very best handwriting!
What is the newest Cricut machine?
The Cricut Joy is the latest machine released from Cricut, but unlike a lot of "latest and greatest" it's not designed as their top-line cutting machine.
There are a lot of different materials that it can't really cut well, but if you want a machine that's: portable, great at making greeting cards & labels, and super affordable, this could be the best choice for you.
If you're also a bit intrigued by Smart Materials and want affordable access to Design Space, pay attention to the Joy.
Does Cricut Emboss?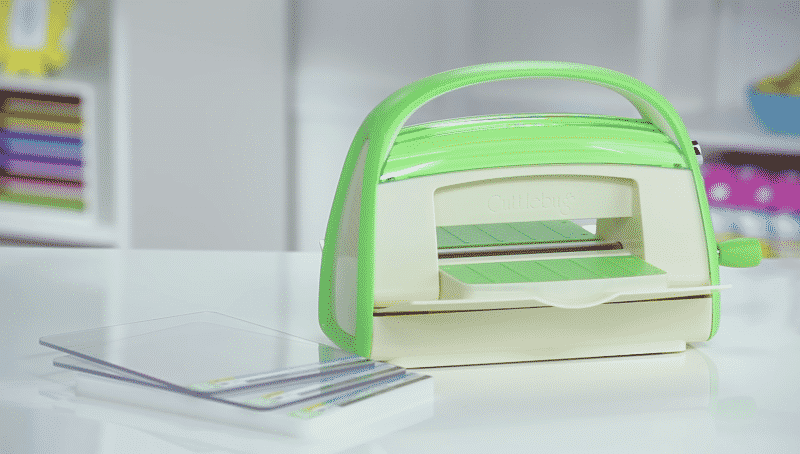 The Cricut Cuttlebug was the only true manual die cutting machine offered by Cricut, but it's since been discontinued. That doesn't mean they've disappeared! You can easily find them used on eBay or a local crafting group on Facebook.
Since it is a manual machine, you are limited with the patterns you can emboss, you'll need to purchase a die for each pattern you want to apply.
I really love this machine and often recommend it as a first machine for new crafters looking at Cricut for the first time. It obviously can't do everything the Explore Air 2 or Cricut Maker can, and it doesn't use Cricut Design Space, but it's a super portable little machine that won't break the bank.
Which Cricut can cut fabric?
While the Cricut Explore machine can cut fabric, the best choice is still the Cricut Maker because it can use the Rotary Blade tool. The difference isn't actually that large, and for smaller cuts, you actually can't use a Rotary Blade at all and the two machines are almost identical.
You'll want to use a FabricGrip mat, and keeping your fabric smooth and flat is essential to getting clean, reliable cuts. If you have an iron, that will do the trick. If you're having trouble or want to just learn a bit more about cutting fabric, we (you guessed it…) have an article!
What are the Cricut EasyPress and BrightPad?
Oh, these are really great devices and neither can cut! Like… anything!
EasyPress: This is Cricut's version of a heat press. It works more like an iron than a heat press because you can't control the pressure, but it does allow you to set the time and temperature. If you'll be making your own t-shirts or bags with a Cricut, definitely consider picking one up.
BrightPad: If you find yourself needing help with weeding vinyl or tracing a lot of letters and drawings, this is a great little device. It's basically just a light pad, so you place your work right on top of it and then set the illumination to one of five levels. I can't emphasize how useful a light pad like this can be for weeding difficult vinyl words and designs.
What is Cricut transfer tape?
Transfer tape is what allows you to transfer your cut vinyl to a new surface from your mat. You apply it over the vinyl, it lifts off the mat, you remove the adhesive backing, and then can lay everything perfectly aligned at the same time.
Cricut offers a few different strengths of transfer tape, the most common specialty tape is called StrongGrip and it's almost only used for glitter or shimmering vinyl.
Is a Cricut Different Than a Silhouette?
I have an entire article that goes into depth on the question of Cricut vs Silhouette. I compare the two most popular machines, the Cricut's Maker and Silhouette's Cameo 4, and use them as a lens to explore the entire ecosystem of Cricut and Silhouette.
I examine the features, software, accessories, ease of use, and the pros/cons of both. They fulfill the same basic crafting function and you can make 98% of the same things with some practice.
How are Cricut machines better than manual die-cutters?
Digital cutting machines are so much more powerful and versatile than their manual die-cut predecessors. You don't need to have twenty different sizes of metal heart-shaped cookie cutters. You aren't limited to the set of images in a cartridge, or even the thousands available in the Cricut Image Library. Any image can be resized, modified, or combined with other images to create uncountable designs, and you can upload your own personal designs. The possibilities are actually limitless!
Cricut projects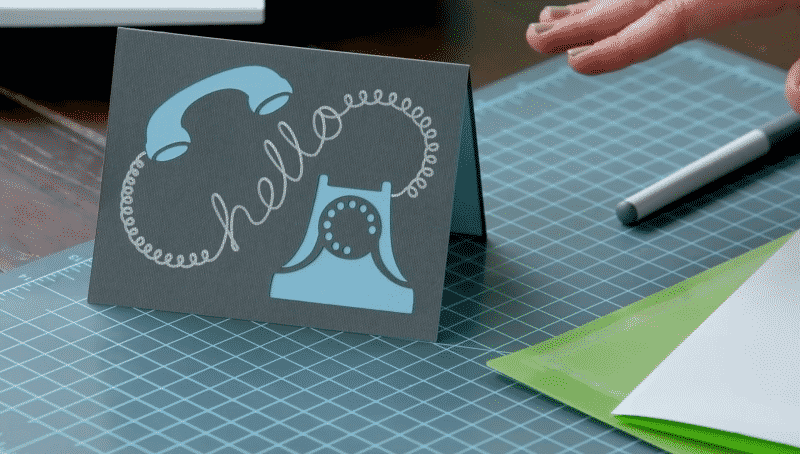 I hope this article helped you! If you've made it this far, well, congratulations, you're a REALLY COMMITTED CRAFTER!
Feel free to share this article with anyone you think might need it, I know we all get a lot of questions in the craft community so it's important to build resources for people who want to know things like… how does a Cricut work? Or… what IS a Cricut?
If you've crafted for a while, of course you know what a Cricut can do, but it's easy to forget what the experience of a newer crafter can be like, so many new terms, so many strange materials, and everything doesn't quite look like you thought it would.
But on the other hand, a fresh eye is SO VALUABLE for making art. If you don't know the mistakes to avoid, you often find a new way of accomplishing something, or makings something that no one else would consider.
So, if you're new, we're all here to help you and make this as easy as possible, one cut at a time.
Here's a collection of projects that you can learn how to do right now! Each one has a full tutorial and will teach you everything you need to know to get started.
I always list the materials you need but don't worry, you can still follow along if you don't have them. It's often a good idea to do a dry run through first just to make sure you want to work on the project.
These all assume you have access to Cricut Design Space and either a Cricut Explore Air 2 or Cricut Maker cutting machine.
Let's go: