I've spent the last year using both the Cricut Explore Air 2 and the Silhouette Cameo 3. I'm now finally ready to say for sure which is the best machine.
I've compared all of the features of the Cricut Explore Air 2 vs the Silhouette Cameo 3.
Software is a huge factor in how successful your crafting will be, so I'll compare Cricut Design Space and Silhouette Studio.
I spend a lot of my time cutting vinyl, so you know I'm going to cover which machine is better at cutting vinyl.
And… the winner is… well, it's not that simple.
Cricut Explore Air 2 vs Silhouette Cameo 3: A Comparison
Here's a comparison chart of the Silhouette Cameo 3 and Cricut Explore Air 2 that goes over my ratings for each category:
Design
Curved, streamlined design.
Beautiful pastel colors, great accessory storage
Software


Cut quality


Ease of use


Accessories


Overall rating


Best software
Design
Curved, streamlined design.
Software

Cut quality

Ease of use

Accessories

Overall rating

Best choice
Design
Beautiful pastel colors, great accessory storage
Software

Cut quality

Ease of use

Accessories

Overall rating

If you're looking for a comparison of the Cricut Maker and Silhouette Cameo 4, I wrote an entire article titled Cricut vs Silhouette which goes into extensive detail. Otherwise, read on!
There is a learning curve for each device. After spending this much time with them I've discovered the tiny details that result in headaches and heartbreak.
I'll go over in detail the quality of cuts, ease of use, machine design, accessories, and software support for both machines and companies. There was also a huge issue I discovered with their warranties.
More on that in a bit.
Whether you're a novice getting into crafting for the first time, or a seasoned veteran looking to see if it's worth upgrading, I'll go over all of the best new features and explain how they might help or hinder you.
I also have the best deals for each (click here to skip ahead) and I'll share what I discovered after pouring over the fine print on the warranties.
A quick glance of Cricut Explore Air 2 vs Silhouette Cameo 3
I've found the software of the Silhouette Cameo 3 to be easier to use. It's also capable of making complicated and intricate designs when compared to the Cricut Explore Air 2.
If you want to cut longer material, the Cameo 3 supports cuts up to 5x longer than the Cricut machine. If you want the best software and need to make longer cuts, your best choice is the Cameo 3.
The Cricut Explore Air 2 can cut through a wider variety of material, more accurately and quickly. If you want the most precise cuts, you'll want the Explore Air 2.
Now I'll dig down into the specifics of each model and compare their features, starting with an overview of each machine so that you can decide for yourself: Cricut or Silhouette?
Cricut Explore Air 2: Overview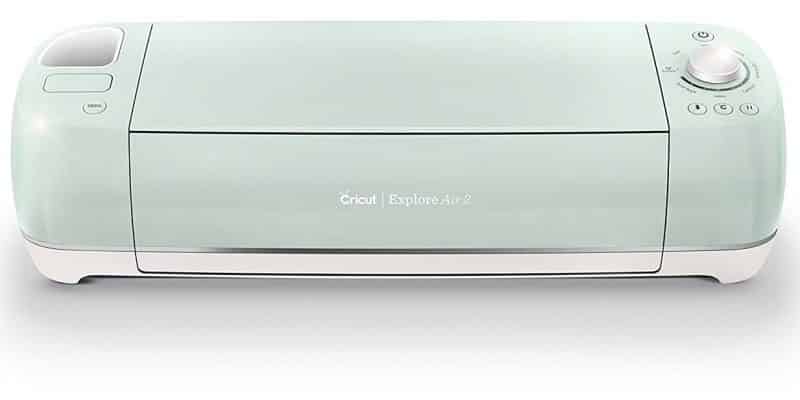 It really seems like Cricut consulted with crafters and integrated a lot of the feedback we've given them into the design of this machine.
I love the color palette they chose, it's a retro design while still looking like a modern, functional device.
It's actually fun to use! From opening its accessory drawers to the hum of the machine, the design is a well-calibrated sensory experience. Just opening it is a pleasure: instead of clanking down it's a gentle wooooosh.
The accessory drawers are well-placed, the dial feels well-made, and my favorite feature is the magnetic strips in the smaller accessory drawer.
If you could care less what the machine looks like and you're strictly a functional crafter, Cricut's Explore Air 2 would still be my choice. It's a fair bit faster than the Silhouette Cameo 3 and the cuts it makes are more accurate on both vinyl and cardstock.
The major drawback is its software.
It's overly simplistic at times and can be difficult to use. I've found myself preferring Silhouette's Studio software for working on complex designs. It runs in a browser which means if you don't have internet access you cannot use your device with a PC/Mac (you can with an Android/iPhone/iPad however).
This is worse than not being able to cut, you also can't make designs!
Cricut software (Design Space) does have one advantage over Silhouette's: you can import SVG files for free. Silhouette Studio requires a $50 upgrade for this same functionality.
The Explore Air 2 also supports using cartridges, but without a touchscreen and keypad you still need an internet connection or Android/iPhone/iPad to use them. This seems like an oversight and also makes me wonder why Cricut is still using cartridges and designing devices that don't take full advantage of them.
Pros
Awesome retro design and color palette
Great accessory drawers (I love the magnetic strips!)
2x cutting fast mode
More accurate cuts on vinyl and cardstock
Can import SVGs for free
Supports cartridges (if you use them)
Uses Cricut cutting mats, which are my favorite
Bluetooth support
Cons
No touchscreen
If you're using a PC/Mac it requires an internet connection
Its software runs in a browser, which seems slow at times
The software is simplistic and difficult to use for complicated, layered designs
I'll go into a brief overview of the Silhouette Cameo 3 and then I'll compare them feature-by-feature. If you're looking for a more in-depth review of the machines Cricut has to offer, check out my comparison of the best Cricut machines.
Silhouette Cameo 3: Overview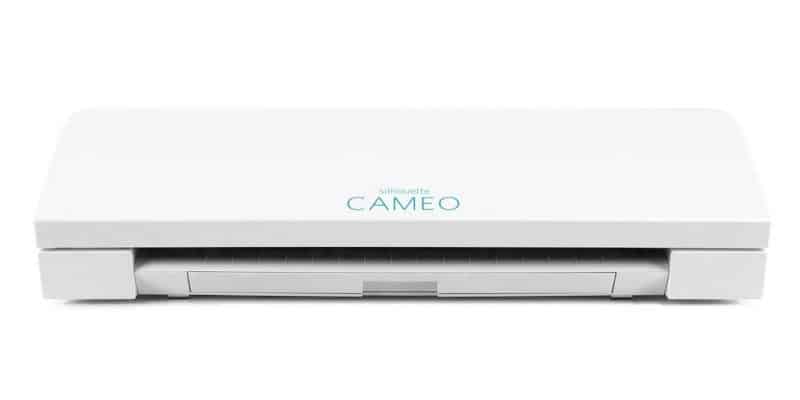 It's difficult to talk about the Silhouette Cameo 3 without first mentioning the Silhouette Studio software: I really love using it.
It feels like the future to me and the Silhouette Design Store is easy to search and find new designs, even with over 100,000 to choose from. The design interface is customizable so that you can set it up exactly how you like.
Its major drawback is that Silhouette doesn't allow you to import SVGs using the "Basic" software that the machine comes with. You need to upgrade for $50 for that functionality, which to me is absolutely necessary. If you budget this into your cost, it's not that big a deal, but it is something to keep in mind.
I like that Silhouette Studio is standalone, it works without an internet connection for cutting and designing. If it was just a competition between software I'd choose the Cameo 3 every time.
The Cameo 3 supports much longer cuts than the Explore Air 2 (up to 10 feet) but at the cost of being a little less reliable and slower compared to the Cricut machine. The design of the Cameo 3 is a bit larger than the Cameo 2, but you wouldn't guess that looking at the updated, sleeker design.
I love its touchscreen. Some people, once they use the touchscreen, can't imagine not having access to it.
Pros
Best software in the industry
Responsive, easy to use touchscreen
Works with or without an internet connection
Sleek design
Comes with Silhouette Design Store(over 100,000 designs for sale)
Can be used with Adobe Illustrator or CorelDRAW (with a $40 plugin)
Longer cuts, up to 10 feet.
Bluetooth support
Cons
$50 to upgrade to software for SVG importing, $100 upgrade to export SVGs
Doesn't cut as accurately or quickly as the Explore Air 2
Silhouette cutting mats are of lower quality and slightly more expensive than the Cricut mats
That's my quick overview, now I'll dig deep into their individual features starting with machine design.
Cricut Explore Air 2 vs Silhouette Cameo 3: Features
Machine Design
Winner:
Cricut Explore Air 2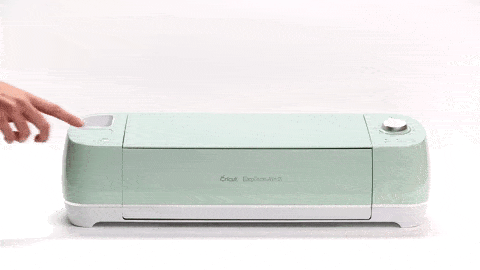 From a design standpoint, both machines are just so different from one another that it's likely one will pop out to you as the nicer looking device. Both have the same cutting widths so they have similar physical footprints. I prefer the pastels of the capsule-like Explore Air 2. It has loads of small features that make it a pleasure to use. Opening the accessory drawers, turning the material selection dial, all of it just feels good.
Cricut Explore Air 2
All you need to do is press the open button on this machine to really experience the quality of the design Cricut has put together. The machine opens with a gentle glide, as though it was floating on air itself. Everything about the physical design is pleasant to use. The storage is placed perfectly, the accessory clamps are clearly labeled making them easy to access, and the colors, my dear, the colors!
Silhouette Cameo 3
If you've used the Cameo 2 before, you'll first notice that the 3 is a lot larger, but also sleeker, thanks to a more curved, streamlined design. It looks fabulous sitting in a crafting area and makes for a really clean look.
I like the change from an exposed touchscreen to one that's covered by its case. I'm no longer worried about damaging the screen while moving my machine around, but it's also a bit slower to use if I'm changing settings using the touchscreen.
Quality of Cuts
Winner:
Cricut Explore Air 2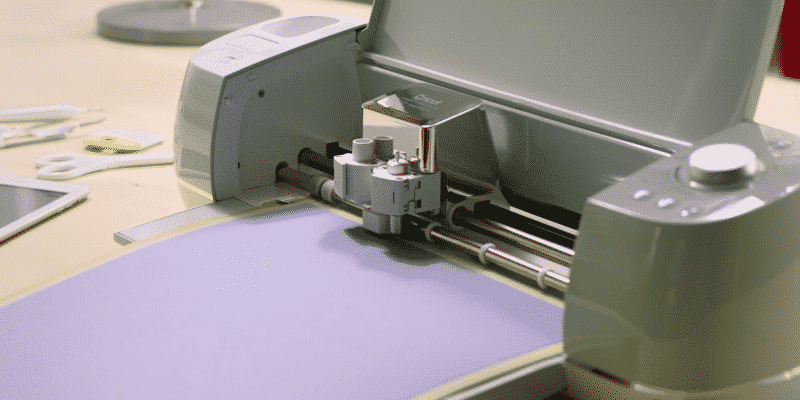 In my own experience, both machines can be used for mostly the same purposes and materials. However, the Cricut Explore Air 2 is faster and its blades are a bit sharper. I like saving as much material as I can and I'm not always patient enough to make a test cut first. Having it work the first time is important for me. I really like the 2x fast mode and that the dial indicates exactly which materials support this mode.
The Silhouette machine does make much longer cuts (up to 10 feet!) and if a lot of your projects are going to be between 2-10 feet long, this is going to really matter for you.
Software
Winner:
Silhouette Cameo 3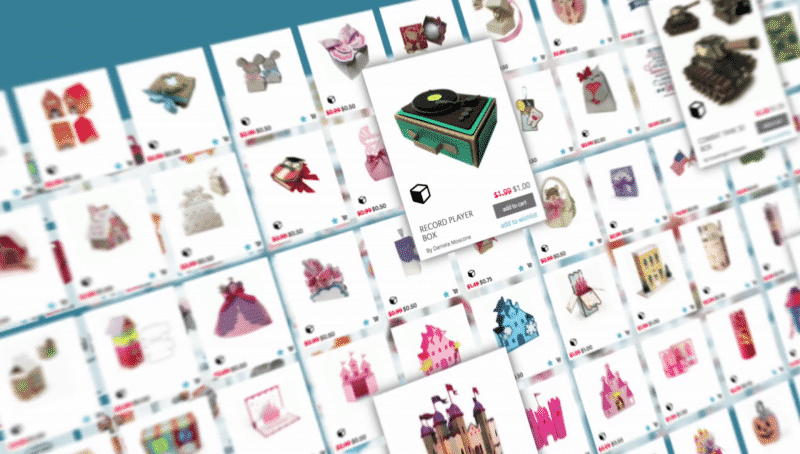 If you're already comfortable with the software of either brand that's going to influence your choice.
But, this is where we see the clearest differences between both machines. If software was the only factor I would always choose the Cameo 3.
I greatly prefer using Silhouette Studio especially now that I've learned how to use it. It's much easier to create complicated designs and it can be used offline with a PC/Mac, but it's not without its drawbacks.
Cricut Explore Air 2
Its software is the Achilles heel of the Explore Air 2. Its web-based software requires either an active internet connection or an Android/iPad/iPhone to make cuts. I also really prefer the interface of Silhouette Studio for anything other than the most basic designs.
The single advantage is that it's free to import SVGs. If you want the same functionality out of the Silhouette Cameo 3 you'll have to pay for a $50 upgrade.
If you already have Cricut cartridges you can use them with the Explore Air 2 but with the same restrictions as above: they require an active internet connection or an iPhone/iPad.
Silhouette Cameo 3
Silhouette Studio is easy to use but a little tricky to master. It works with Silhouette Design Store, where you can view and purchase 100,000+ designs. Silhouette starts your account with 100 free designs and a $25 credit for the Design Store (most designs are ~$.99 so this is equivalent to 25 free designs of your choice). All in all, it's the best software you can buy right now.
Okay, the drawbacks: the Basic Edition that comes with the Cameo 3 doesn't support importing SVG cut files: that's a $50 upgrade. If you want to export SVG designs, it's even worse, you'll need to pay $100 for the Business Edition.
It's a bit confusing to me also why they have a "Business Edition" for the Silhouette Cameo 3 when using the machine for commercial purposes completely voids your warranty, it seems like they're sending mixed signals.
The software works great with the included touchscreen and its included tutorials. You can learn a lot about your machine just by working through the beginner's tutorials.
For advanced users, you can purchase a $40 plugin which allows Silhouette Studio to connect with Adobe Illustrator or CorelDRAW.
Accessory Storage
Winner:
Cricut Explore Air 2

(by a hair)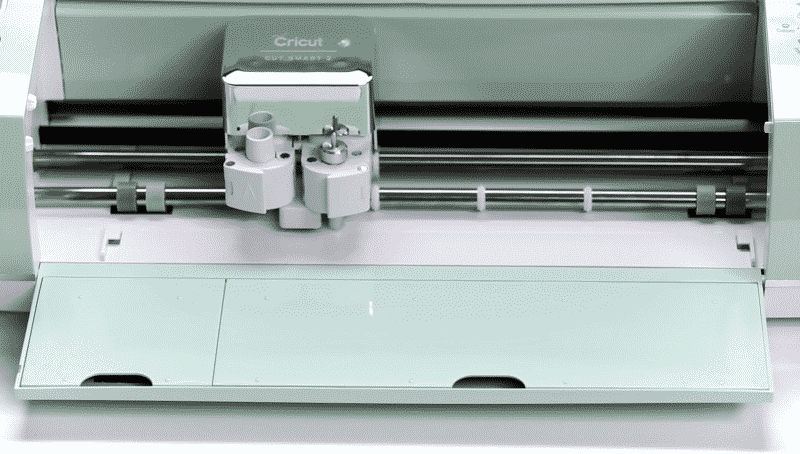 Both machines have great storage. I've found in practice that the ergonomics and layout of the Explore Air 2's compartments are just slightly better, but this is going to come down to your own personal preference. The tie-breaker for me was the magnetic strips that the Cricut machine offers. It's a small touch but it really shows that Cricut consulted crafters when designing this machine.
Both machines offer enough storage so that my workspace stays uncluttered and I always know where my most-used accessories are.
Cricut Explore Air 2
The Explore Air 2 has three storage compartments: the storage cup on the top of the machine, and two covered accessory containers.
The storage cup is pretty straight-forward, so let's talk about the accessory compartments (this is where I get a little irrationally excited).
The smaller compartment holds additional blade housings, blades, and the accessory adapter. What I love about this compartment is its magnetic strip. The strip keeps replacement blades safe and because they don't roll around they also don't dull or shake around during cuts.
The larger compartment is great for storing larger tools and was clearly designed to comfortably hold the tools/pens you'll be using the most. I absolutely love the feeling of having everything in its own proper place, it just makes me downright giddy!
Silhouette Cameo 3
The open storage on the left is a bit disappointing. It's specialized to fit the tools Silhouette thinks you'll be using the most but that means you can only fit Silhouette Sketch pens or an AutoBlade in here. I actually really prefer the open cup of the Explore Air 2.
There's a long skinny tray near the top of the machine, just above the cutting area. You'll typically keep sketch pens or rulers up here, this I like.
My favorite feature is the hidden pull-out drawer in the front of the machine. It contains two compartments, one for the cross cutter tool and a second larger compartment for holding your basic Silhouette tools. The hidden drawer also has two unfolding guides for supporting extra-long cutting mats.
Ease of Use
Winner: tie!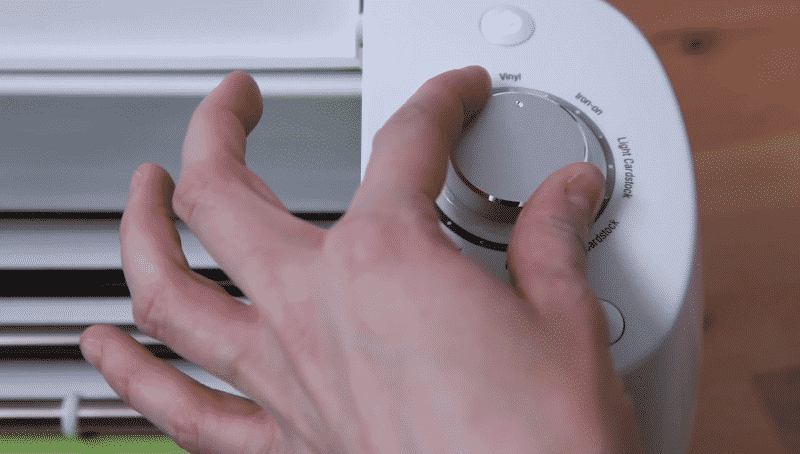 This was a pretty complicated category to find a winner in. What does ease of use even mean? Who even created this category? Oh, right…
If I was just taking the software into consideration, it would be the Silhouette Cameo 3 and its included touchscreen by far.
If you're just going to be working on simple designs, the Cricut Explore Air 2's plug-and-play capabilities would get you working out of the box much faster, making that the winner.
I decided to award a tie in this category: it really comes down to personal preference and what you'll be using the machine for. I'll break down the strengths and weaknesses of each. Whether you choose Cricut or Silhouette both are easy to use.
Cricut Explore Air 2
If you have a simple cut and won't be spending too much time in the software, the Cricut machine will be pretty easy to use. If you feel like you'll typically be just selecting a file and not really making many changes, this is probably the machine for you.
The Explore Air 2 requires that you be either online and connected to your PC or have a connected phone/iPad before making any cuts. I might just be old-fashioned but for a device designed and branded to be beginner-friendly, this is a bit of a drawback.
It supports the use of Cricut cartridges which seem like they'd make the process a lot easier but they cannot be used without first linking them.
Silhouette Cameo 3
The best feature of the Cameo 3 is the ability to make long cuts, up to 10 feet long. This means a lot of designs that would have to be loaded in on several cutting mats, or over and over, can be done in a single cut. This doesn't just save time and reduce the opportunities for making mistakes, but it's also a lot easier.
Now that I'm used to this feature, it's hard to think about how I'd make some of the same projects on a Cricut: to be completely honest, I probably wouldn't.
The Silhouette Studio software, while it does take a bit of time to learn, is easier to use once you know how to use it. You can customize your design interface as you learn what settings you like the most but this does take some experimentation to find the easiest settings.
Cutting Mats and Accessories
Winner:
Cricut Explore Air 2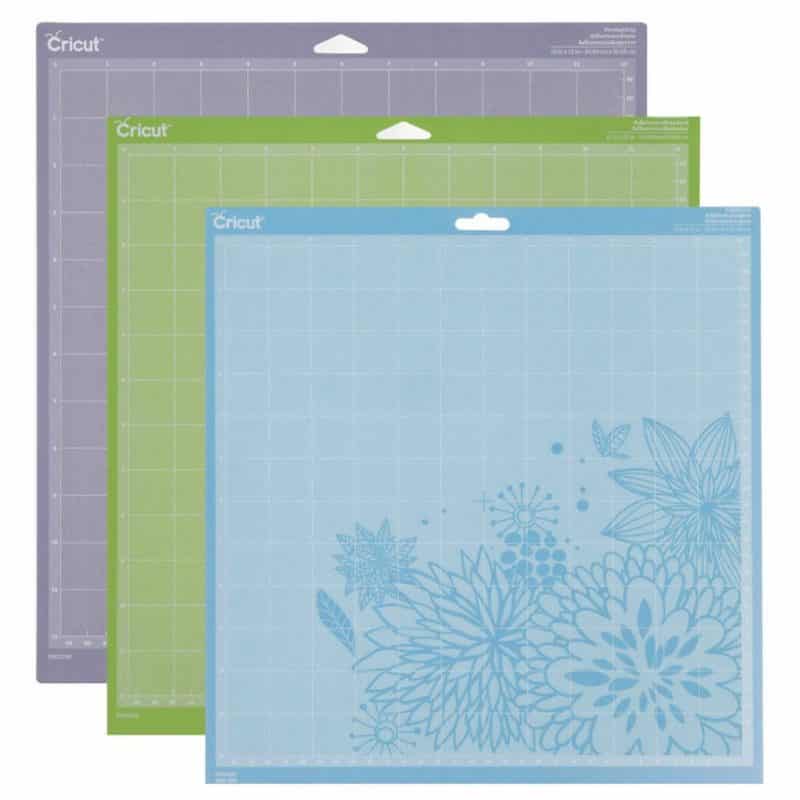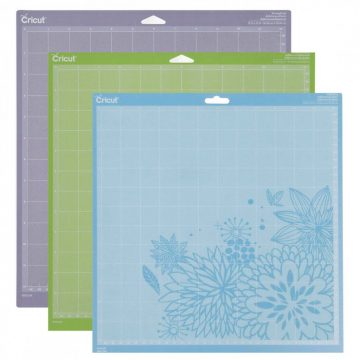 This was the easiest category for me to decide. The Cricut mats are cheaper, easier to use, thicker, retain their tackiness for longer, and I can find them at local craft stores. Most crafters I know even use Cricut mats for their Silhouette machines after modifying them. The cutting mat is the accessory you'll be using the most, so its quality matters.
The accessory toolset for the Silhouette is slightly cheaper, but you can always purchase a Cricut machine and use the Silhouette tools if you prefer.
Warranty
Winner: tie!

Cricut and Silhouette offer basically the same warranty for their machines: a one-year limited hardware warranty from the date of purchase which is voided by any commercial use.
What does limited mean? Federal law requires any product that costs more than $10 to specify whether its warranty is "limited" or "full."
A full warranty is transferable, doesn't require you to pay any fees (like shipping), and requires that the company give you the option of a replacement or full refund after a number of failed attempts. A limited warranty does not have to meet those requirements.
With Cricut's warranty, if the problem can be resolved by you fixing it yourself, they will give you the option of having them ship you a replaceable unit, which is great because it saves time + shipping cost.
Silhouette's warranty covers the machine itself, the power cord/adapter, and the USB cable. They will replace any defective parts at no cost except for shipping the product back to them.
Best Cricut and Silhouette deals and bundles (where to buy)
Even after you've figured out which machine you like there's still the problem of making sure you're getting a great deal and an authentic machine.
A lot of retailers are selling what are known as "grey-market" products: they don't come with a warranty, they might have been repaired/refurbished, and if they need repairs you'll have to mail them to another country.
All of the deals below are verified to be current (as of September, 2020) and to come with the original manufacturer's warranty.
You do need to be careful because these deals do sell out, so make sure to check back as the list will change.
Silhouette Cameo 3 best deal
Base model
Sale
Bundles
Cricut Explore Air 2 best deals
Base model
Cricut Explore Air 2 - Lilac Machine Bundle
More accurate cuts on vinyl and cardstock
Features 2x fast mode for quickly cutting paper and vinyl
Beautiful, vintage-inspired design (available in three different colors)
Bluetooth & wireless cutting
Bundles
Conclusion
Whichever you wind up choosing, you're buying into an entire ecosystem of materials, software, and designs. I recommend sticking to SVG files whenever possible, this way your designs are relevant no matter the software or company you go with in the future.
Both companies also have great communities of tutorials, guides, free designs, and crafters ready to help out whenever you have a question.
Cricut official: Facebook, Instagram, YouTube, Twitter, blog, and Pinterest.
Silhouette official: Facebook, Instagram, YouTube, blog, and Pinterest.
FAQ
What about the Cricut Maker?
I have a completely separate review of the Cricut Maker, check it out!
Can I use the machines without Bluetooth?
Yes!
Silhouette vs Cricut: which is better for importing SVG cut files?
Only Cricut's Design Space supports importing SVGs out of the box, you'll pay $50 for that upgrade with Silhouette. If you want to export them, it's a $100 upgrade instead.
Can I use the Silhouette software with Cricut?
Not directly, but you can design your cut in Silhouette Studio and then export it as an SVG to use with your Cricut machine (if you buy the Silhouette Business Edition).
Which is better for stickers?
I'd call it a tie, both machines will happily make stickers/other vinyl decals.
Where can I find the pink Cricut Explore Air 2?
It's a Jo-ann's exclusive, make sure to call first because they might be out of stock.
Do you have to use cartridges with Cricut's Explore Air 2?
Absolutely not! If you have older cartridges, it's great for those but I don't really use them these days.
If you had to choose between the Explore Air 2 by Cricut vs Cameo 3 by Silhouette for a vinyl cutter?
In my experience the Cricut Explore Air 2's vinyl cuts are faster and cleaner. If it's an intricate design, you might actually get a better result from the Cameo 3 because of its superior software.
What about the original Cricut Explore Air vs Silhouette Cameo? Do you have an older review?
I no longer have an original Silhouette Cameo (and they're a bit hard to find now) so I decided to just go over the most popular current models each company has.
Regarding the Silhouette Cameo vs Cricut Explore, are there new models coming out soon?
Usually they will announce a new model a bit before it hits shelves and I haven't heard anything yet. Now should be a pretty good time to buy.
Does either company sell an upgraded warranty for commercial use?
Not that I could find, but you can purchase a warranty like that from companies like SquareTrade. I've had pretty good luck with them in the past!