Crafters, rejoice! The highly anticipated Cricut Explore 3 has finally arrived, and it's packed with new features that are sure to delight both beginners and experienced crafters alike.
In this review, we'll take a closer look at what sets the Cricut Explore 3 apart from its predecessors, diving into its new features, pros, and cons.
Whether you're considering an upgrade or purchasing your very first Cricut machine, this review will provide all the information you need to make an informed decision.
Cricut Explore 3 Review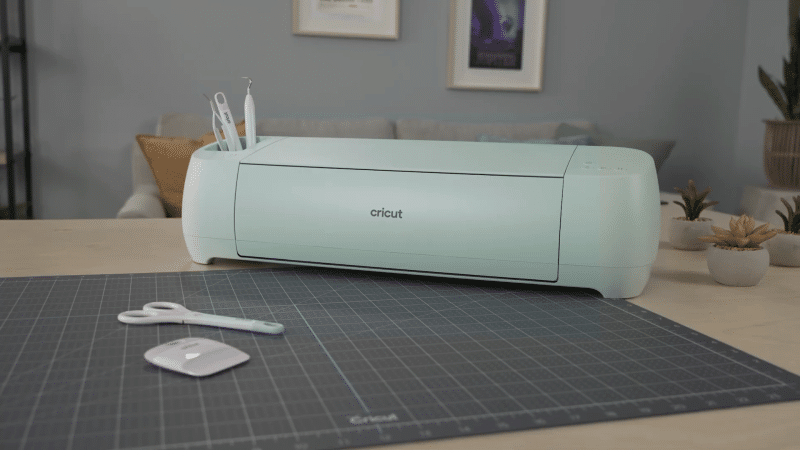 The Cricut Explore 3 is the latest addition to the Cricut family, building on the success of its previous models, the Cricut Explore Air 2 and Cricut Maker. This innovative cutting machine offers a variety of improvements, including compatibility with Smart Materials, an updated design, and increased cutting speed even compared to the original Cricut Maker.
We also have a comparison of every Cricut machine including the Cricut Explore 3 and the Cricut Maker 3.
Let's take a quick look at the features of this new machine.
5 new features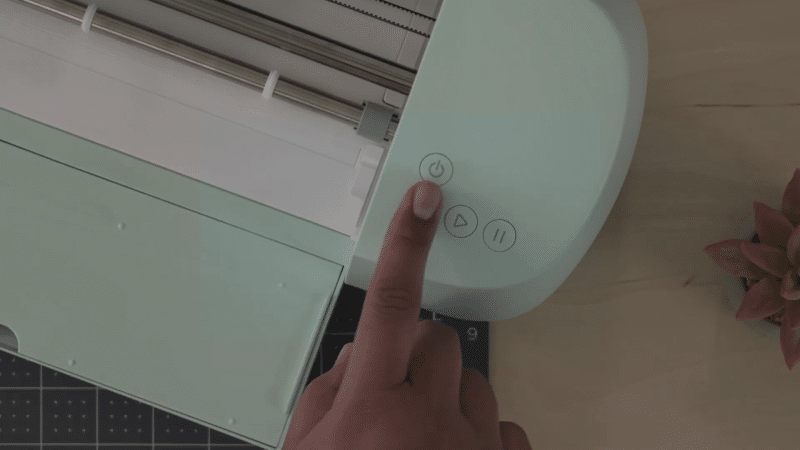 The Cricut Explore 3 comes with several improvements over previous models, we'll highlight just a few of them here and then get more into detail later on in our Cricut Explore 3 review.
Compatibility with Smart Materials: One of the biggest advancements in the Cricut Explore 3 is its compatibility with Smart Materials. This allows you to not only make cuts without a mat, but the process itself is a lot faster and streamlined.
Matless cutting also means making cuts up to 12 feet long in one go and twice as fast as previous machines.
Removed material selection dial: The Cricut Explore 3 has removed the dial for selecting materials, making it a lot less confusing for beginners. Instead, the machine now relies on the user to input the material type through Cricut Design Space software. Things are a lot simpler, and the learning curve has been markedly improved.
Universal play button for cutting: The Cricut Explore 3 takes advantage of an easily recognized universal play button for cutting. This small change makes it easier for crafters to understand when their machine is ready to cut, and it adds a sense of familiarity to the crafting experience.
Larger cup holder and expanded storage: The Cricut Explore 3 now has a larger cup holder for pens, markers, and tools, making it easier to keep everything organized and within reach. It also has an expanded storage cup and additional ledges for mat installation, ensuring you have everything you need close at hand.
Updated design: What's a new Cricut without a new design? A new color scheme with a matte textured coating to prevent fingerprint marks and keep things looking neat and tidy. The machine also has a more advanced light sensor for Print Then Cut projects on colored paper.
Pros
Compatibility with Smart Materials: Not only can the Cricut Explore 3 use Smart Materials, but it's also able to cut them at double the speed of older models, including the Cricut Maker and Explore Air 2, and without a cutting mat.
Ingenious holder on the lid: The Cricut Explore 3 comes with a thoughtful holder on the lid that can accommodate phones or iPads, making it easier to follow tutorials or reference designs while you work. I loved this on the Cricut Maker and I'm glad they incorporated it.
Updated portable trimmer and Cricut Roll Holder: The addition of an updated portable trimmer and Cricut Roll Holder makes managing your materials a breeze and ensures you have a neat and efficient crafting space.
Cons
Expensive: The Cricut Explore 3 may not be affordable for some users, as it has a higher price tag than some of its competitors. If you're on a tight budget, you might want to consider other options or wait for a sale to get a better deal.
No significant changes in available tools: The available tools you can use with the machine haven't seen any significant upgrades compared to previous models. If you already own a Cricut Explore Air 2, for example, you might not see a huge difference in tool options, and if you have friends that use the Cricut Maker, you might be disappointed that you can't do everything they can.
Specifications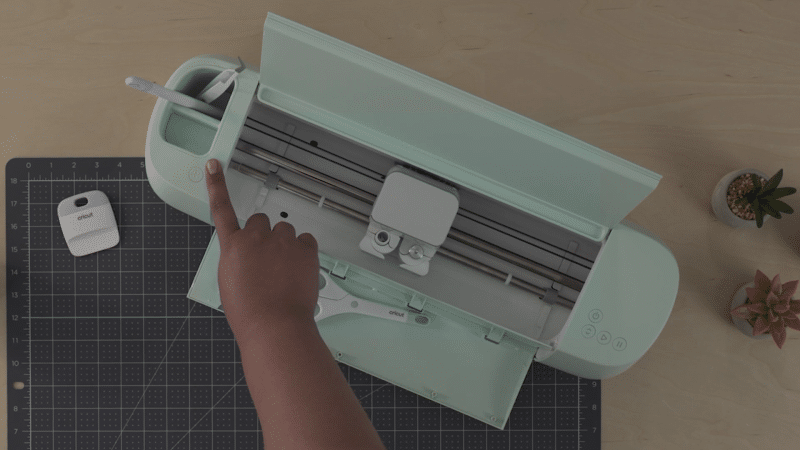 We'll start with a quick unboxing of the Cricut Explore 3, then get into its specs and what it comes with:
Cricut Explore 3 machine (with embedded Bluetooth)
Smart Cutting Blade & housing
Fine-Point Pen (Black)
StandardGrip Mat 12″ x 12″
Smart Vinyl Removable sampler (3 sheets, 13″ x 13″)
Smart Iron-On sampler (3 sheets, 5.5″ x 12″)
Transfer Tape (1 sheet, 13″ x 13″)
USB cable
Power adapter
Free trial to Cricut Access
50 ready-to-make projects
1-year limited warranty
Weight: 21 pounds
Dimensions: 25.4″ L x 10″ W x 10.2″ H
Cuts 100+ materials
Max cutting width: 11.5 inches
Max cutting length: 12 feet (using Smart Materials)
Auto-detects material and adjusts settings
Alright, on to the review!
–> Here is the best place to order to receive a Cricut Explore 3 right away.
Cricut Explore 3 Design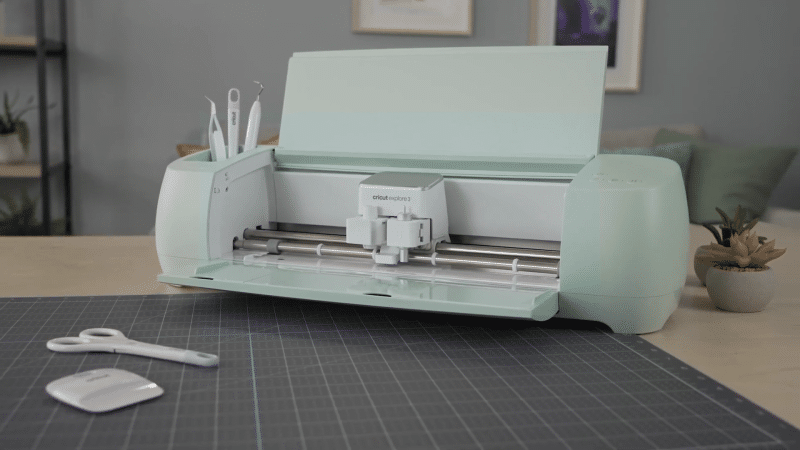 As a long-time fan of Cricut machines, I can't help but feel excited to share my thoughts on the newly redesigned Cricut Explore 3. The company has managed to take the best elements from the previous Explore Air 2 model and enhance them in this sleek and functional iteration.
It's not quite the Cricut Maker, but it's also no Cricut Joy.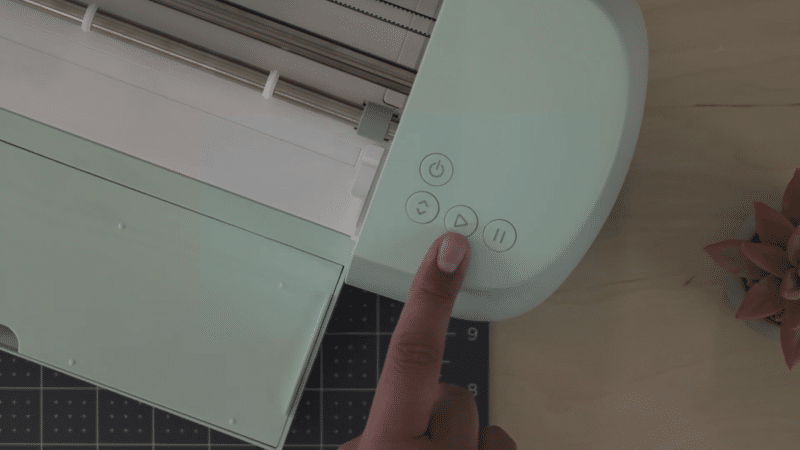 My first impression of the Cricut Explore 3 is that it's a piece of art. Its eye-catching color and textured coating make it stand out in my craft room. But it's not just the look that has improved, the functionality has come a long way too.
Gone is the familiar dial for selecting materials. While I initially missed it, I quickly understood the benefits of moving this feature to the Cricut Design Space software. Now, material selection is more accurate and streamlined, making my crafting projects even easier to manage.
Cricut has also simplified the cutting process by introducing a universal play button for all cutting functions. No more fumbling with different buttons – one press, and you're good to go.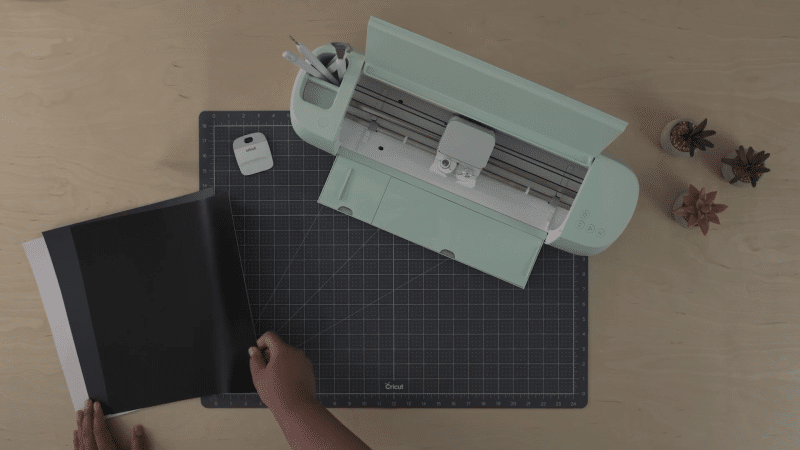 One of the most thoughtful updates to the Explore 3 is the storage and organization aspect. There's a larger cup holder for all my pens, markers, and tools, plus additional storage space equipped with magnets to keep it closed. No more clutter or misplaced tools – everything has its place.
An ingenious addition to the Explore 3 is the holder for smartphones and tablets, which lets me prop up my device conveniently while working on projects! This is something I know many wish they had on previous Cricut machines, and it's incredibly useful.
Cutting quality & tools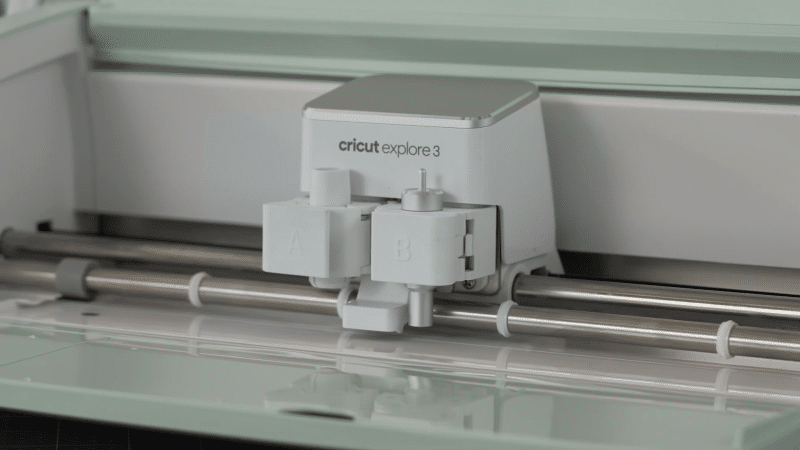 The Cricut Explore 3 does utilize the same six tools as previous machines, which means both a smooth and familiar experience for those who already use them, but also you might run into some difficulty especially when working with balsa wood or tougher materials.
The fine point blade remains in slot B, serving as the primary tool for this Cricut machine. We also still have a slot A for scoring, drawing, writing, and other embellishments.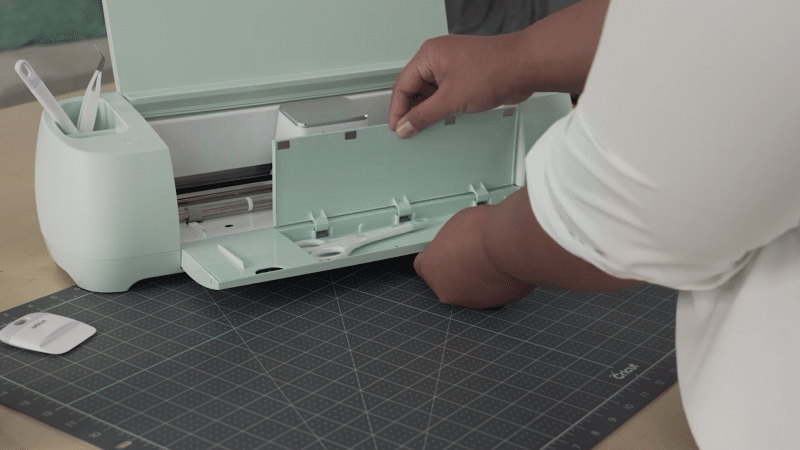 Tool storage is a bit easier with the added compartments on the left side and the bottom door, but speed is really where this machine takes off.
When using Smart Materials, the Cricut Explore 3 is capable of cutting twice as fast as previous models, including the Cricut Maker. Despite this faster speed, the cutting quality is still just as good, delivering precise, clean cuts repeatedly.
If you're using regular materials, like traditional vinyl, it's the same speed as the previous model.
Smart Materials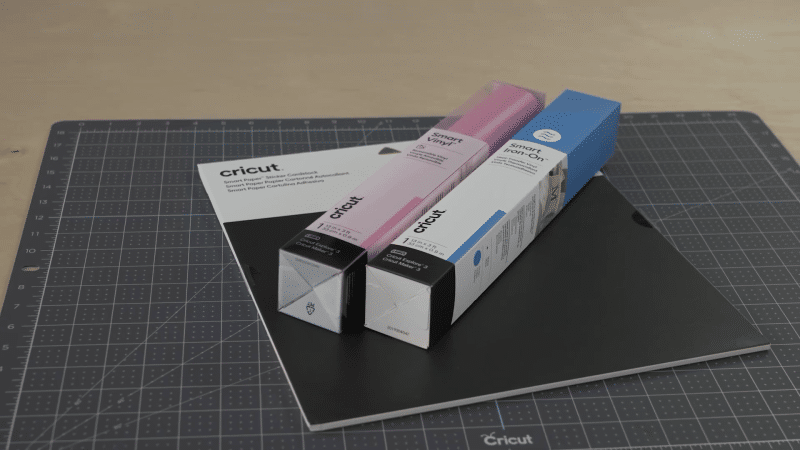 Smart Materials have turned out to be a game-changer. There was some debate about whether or not they were just a way for Cricut to keep you within their ecosystem for materials. With support for both Smart Materials and traditional materials with a cutting mat, it's the best of both worlds.
Cricut has released smart-versions of almost everything you'd want: Smart Vinyl, Smart Iron-On, and Smart Paper Sticker Cardstock. The vinyl comes in both permanent and removable options, and they're typically a bit thicker and more durable than regular vinyl, leading to better quality of projects and lasting a bit longer.
Whether you're making your own custom stickers, decals, or unique clothing items, Smart Materials really do make everything a lot easier and it's hard to imagine crafting without them available.
The good news is, the cutting mat can still be used with the Explore 3 for non-Smart Materials. For those familiar with older models of the Cricut, this means you have the option to continue using materials you already love and have on hand.
Cricut Design Space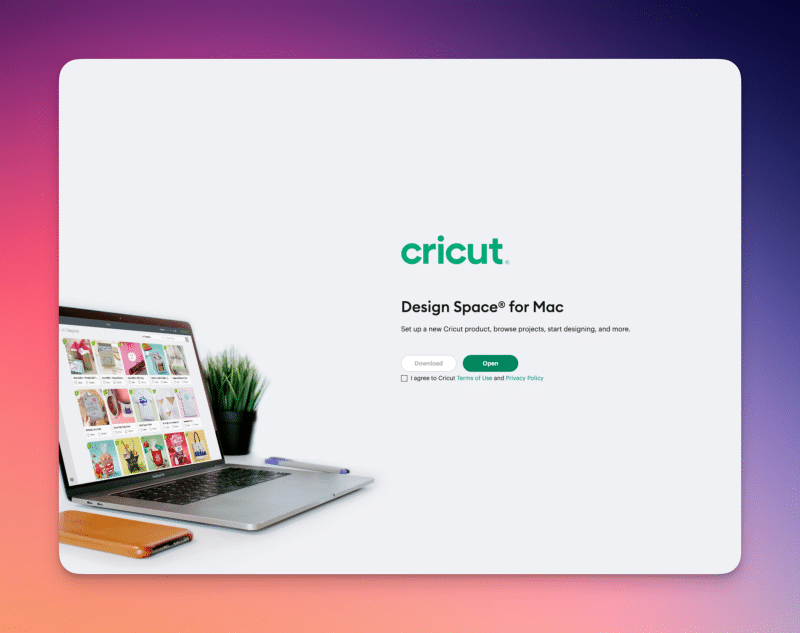 Cricut Design Space is the software you'll use to select materials and create unique designs specifically for the Cricut Explore 3. This program offers a vast range of elements and material options to choose from, ensuring that your projects truly stand out.
When it comes to designing personalized water bottles, custom home décor, or unique clothing items, Cricut Design Space is typically where I spend most of my time laying out projects and coming up with ideas. The interface is incredibly user-friendly, catering to both experienced crafters and beginners alike.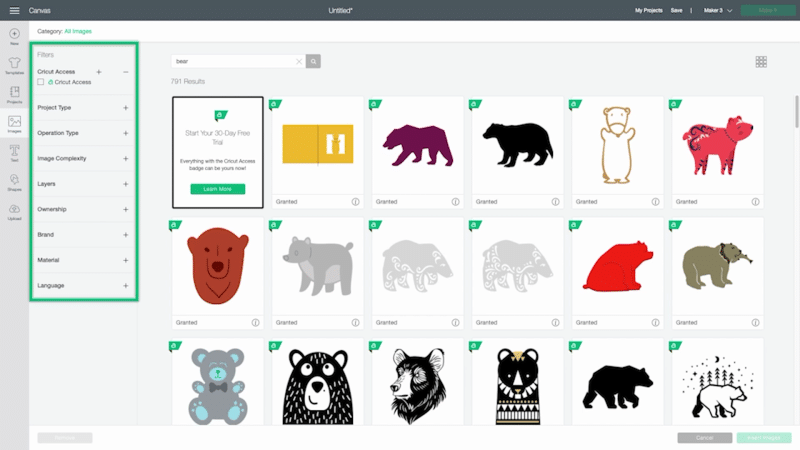 Though there haven't been many significant changes to the Design Space software with the release of the Cricut Explore 3, it continues to improve and evolve over time. Updates and enhancements are periodically rolled out, so I have no doubt that the user experience will only get better.
Who should buy the Cricut Explore 3?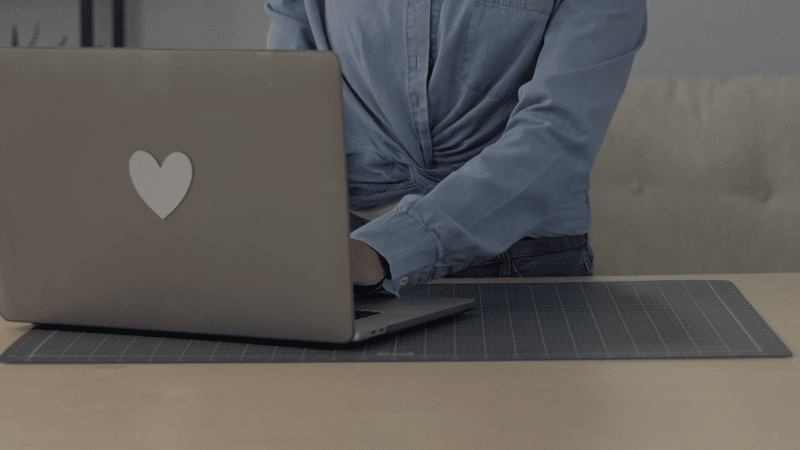 I'd recommend the Cricut Explore 3 for a range of users, from small business owners to gadget aficionados and first-time Cricut buyers. Let's dig into each:
Small business owners who use a Cricut often: If you're running a small crafting business, the Cricut Explore 3 can be a game-changer. With its faster cutting speeds and improved capabilities, you're able to make products more quickly and efficiently, giving you more time to focus on other aspects of your business. There's also a huge amount of flexibility in making larger projects without a cutting mat.
People who like having the latest gadgets: For those who enjoy staying up-to-date with the latest technology, the Cricut Explore 3 offers new improvements over previous models. With faster cutting speeds, enhanced design software, and compatibility with the newest Cricut accessories, this is the perfect machine for tech enthusiasts who love to experiment with their tools.
Those on the verge of buying their first Cricut: If you've been considering purchasing a Cricut machine, the Cricut Explore 3 provides a user-friendly introduction to this world of creative possibility.
If you're going to rely on this machine to cut fabric (especially bonded fabric), you might want to consider the Cricut Maker 3 instead.
Is the Cricut Explore 3 good for beginners?
If you're a new Cricut user, or just new to crafting altogether, the Cricut Explore 3 is a pretty user-friendly option that makes it easy to get started. It has a simple interface, it's quick to make a first project, and the process really lets you focus on the fun parts of crafting without feeling overwhelmed by the technicalities.
This is a machine designed with beginners in mind, but that offers a lot more functionality than the Cricut Joy. If you aren't sure what you're going to make yet and want something budget-friendly, it's really a great option.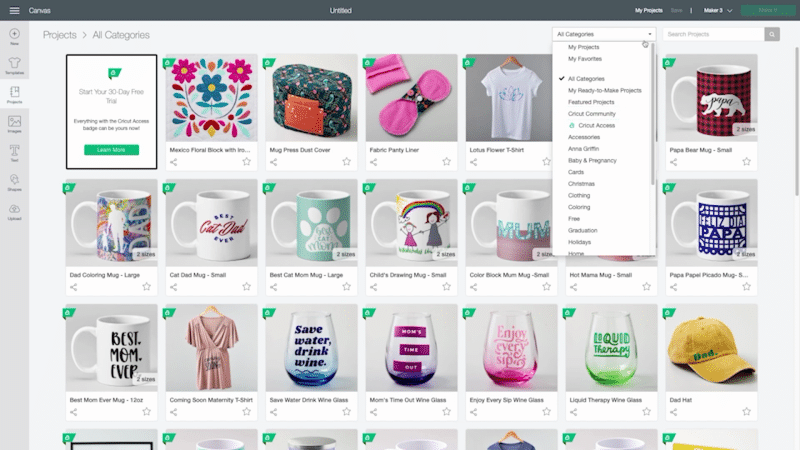 A few reasons:
Simplified Design Process: With the elimination of the material selection dial, you no longer need to worry about setting the right cutting pressure for your chosen material. Instead, the Cricut Explore 3 automatically detects the material and adjusts accordingly, ensuring a precise cut every time. Being able to work on bigger projects with a powerful machine means your machine isn't getting between you and your vision.
User-friendly Software: Cricut Design Space remains easy to use and gives you quick access (including through Cricut Access) to pre-made designs and a vast library of fonts, shapes, and images. If you don't know what you're doing yet, you'll appreciate the intuitive interface and step-by-step guides that help you become familiar with the ins and outs of designing.
Helpful Tutorials and Support: The Cricut community is welcoming and supportive, with numerous tutorials, guides, and forums available to help beginners learn the ropes. From YouTube videos to blog posts, there's a wealth of information. If you have access to Cricut cartridges, it does support using a cartridge port adapter.
Wide Range of Materials: The Cricut Explore 3 is compatible with over 100 different materials, making it an incredibly versatile machine for a variety of projects. Beginners can explore different materials and techniques without having to invest in multiple machines or tools.
Smart Materials Compatibility: With the introduction of Cricut Smart Materials, the Explore 3 allows for matless cutting, which simplifies the cutting process and reduces the need for additional accessories. As a beginner, this feature helps streamline your workflow and makes it even easier to create stunning projects.
Is The Cricut Explore 3 worth it?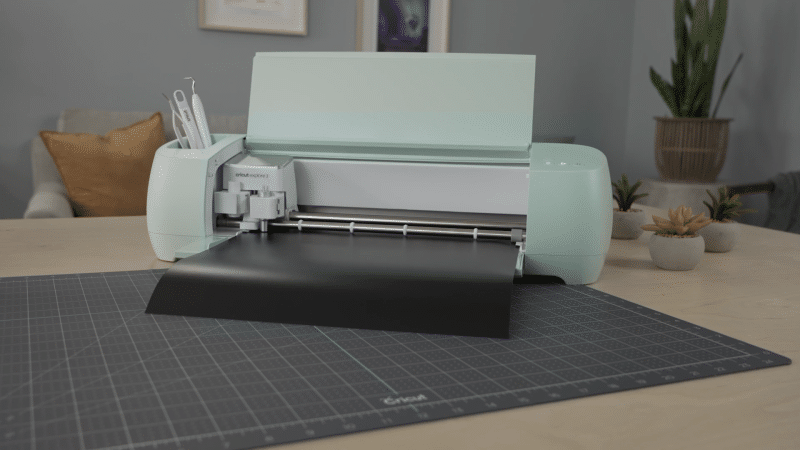 I certainly think so. If you know you want a machine that supports Smart Materials but you don't intend to work with fabrics or require the Cricut Maker's advanced tool system, the Cricut Explore 3 is a fantastic choice.
You're getting a machine with a sleek design, thoughtful layout, and ergonomic storage for your tools. I absolutely love the look of this machine in my craft room, and it helps it stay organized.
The improved cutting speed is a significant upgrade over the Explore Air 2, without giving up any cutting accuracy.
Cricut Design Space has also been redesigned to take advantage of using Smart Materials, really making this an easy to use machine for beginners and more experienced crafters.
Best Cricut Explore 3 bundles and deals
When deciding on such a crucial purchase, it's essential to ensure that you're not only getting a fantastic deal but also acquiring a genuine product.
Several vendors offer "grey-market" units that don't include a warranty, and if repairs are needed, you'll be required to ship them overseas.
All of the offers mentioned below are confirmed to be up-to-date and come with the original manufacturer's warranty.
However, you need to be vigilant as they tend to run out of stock frequently, so do check back as the list keeps updating.
–> Here is the best place to order to receive a Cricut Explore 3 right away.
Bundles
Conclusion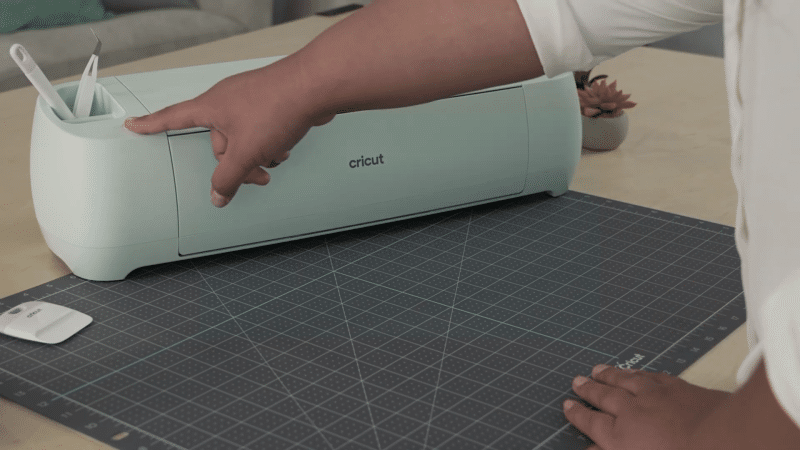 In conclusion, the Cricut Explore 3 is an excellent choice for small business owners, gadget lovers, or those looking to invest in their first Cricut machine. Its updated design, compatibility with Smart Materials, and faster cutting speed make it a versatile option for many users. However, be sure to consider your budget and financial situation before making the investment.
For the price, you might want to consider getting the Cricut Maker 3 instead. If you won't use Smart Materials, you could also consider the older model Cricut Maker for its adaptive tool system.
I hope this Cricut Explore 3 review was helpful. If you have any other questions, feel free to drop me a line!
FAQs
Do I need to purchase the roll holder for Smart Materials separately?
Yes, the roll holder for Smart Materials is not included in the price, but it's worth the investment. It helps keep your materials organized and clean, making your crafting experience more enjoyable.
Is the Cricut Explore 3 Bluetooth compatible?
Absolutely! Despite dropping "Air" from the name, the Cricut Explore 3 is still 100% Bluetooth compatible, allowing for a seamless wireless connection.