Hi folks, Ali here!
For those of you who have been in our crafting community for a while, you know that for the longest time it's been a one-woman-show over here. I've handled basically every aspect of the site, from answering emails, coming up with new craft tutorials, running our social media, and writing the reviews.
Well, today that changes! A dear friend of mine, Christina Williams, who is an absolute crafting WIZARD has agreed to come on board. Her specialties are in sewing, knitting, woodworking, and, of course, like me, Cricut & Silhouette!
Welcome, Christina!
I'm going to turn the post over to her now so she can introduce herself.
Christina Williams x Cut, Cut, Craft! begins today!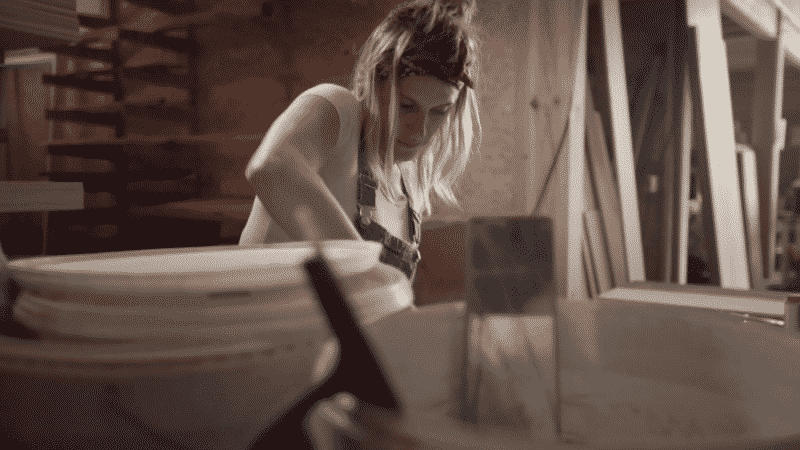 Hi guys!
I'm so excited to join this wonderful community that Ali has made. I've talked to some of you over in the FB group and the comments, and we've been working hard on figuring out how to put together this collaboration for a while.
The very first thing I set out to do was completely rewrite our Cricut guide on "What is a Cricut machine?" – it's been a huge month-long project, but it's finally done!
A little background on me:
I got started in DIY crafts from a very early age the local library. We would visit every weekend and they had what people now call a Maker Space but before they were really an official thing. There were all sorts of crafting resources available: sewing machines, heat presses, computers, you name it! That not only instilled the crafting itch in me early, but also taught me the value of having a community space for sharing information, tutorials, and best practices.
Along with Ali, I've updated loads of the articles here with my Silhouette perspective:
and many more!
So, if you start seeing a new face besides some of the posts here, that's me!
I'll be pitching in with a lot of the cutting machine articles we'll be writing over the next few months, but for those of you out there who are Silhouette Cameo users: I'm a Silhouette girl! Of course, I'm happy to use either, but I'm hoping I can provide a bit of the Silhouette crafting perspective here.
If you guys have any questions about Silhouette machines (or crafting in general) drop a comment and I'd love to chat with you on the blog!