Hey there!
Today I've got a cheerful new spring desktop wallpaper for your computers and mobile devices. It's just the dose of spring I need in my life right now.
I'm so excited about this project because I played around with live flowers for this one. I rarely incorporate fresh flowers into my design work. I usually save them for decorating the kitchen, or my bedroom. So this is exactly what I needed to get out of my recent creative rut.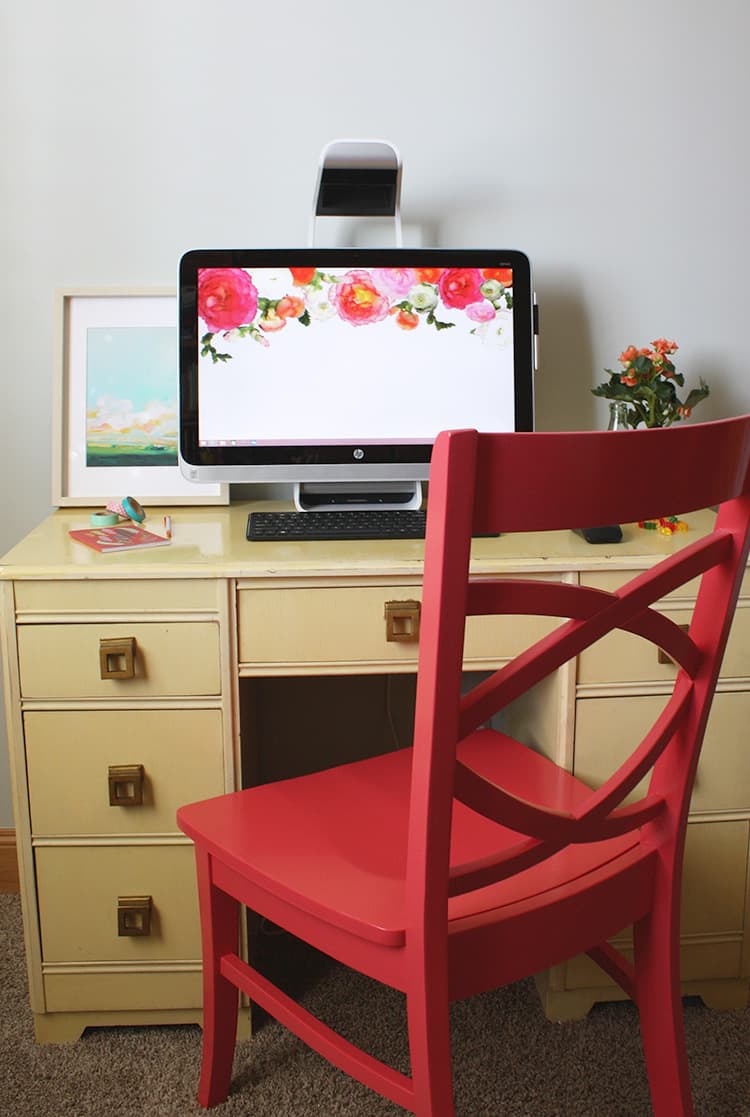 And here's a look at the latest addition to my workspace. The Sprout by HP! The nice folks at HP gave me a Sprout so I could help them show off some of the great things you can create with it. (Visit HP's site to learn more) This desktop wallpaper is the first of many fun, exciting projects I'll be sharing with you!
For those who have used the Brother Scan N Cut 2, it's a similar concept but in PC-form.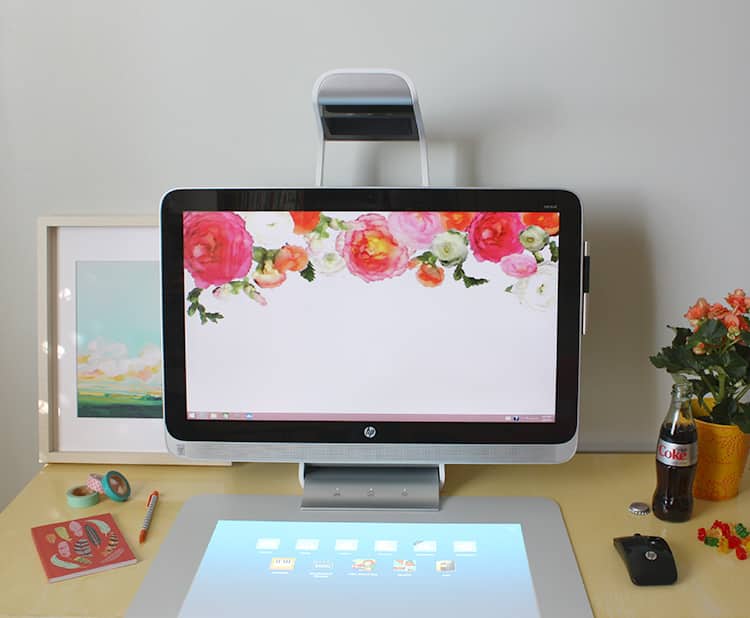 Have you heard about the Sprout yet? In short, it's a machine specifically for creating. It does everything from music to video and drawing/painting, etc. It's got a touch screen as well as a (waterproof!) 20-point touch mat, and a 3D scanner, and so many other bells and whistles…like a built-in desk lamp. They've really thought of everything.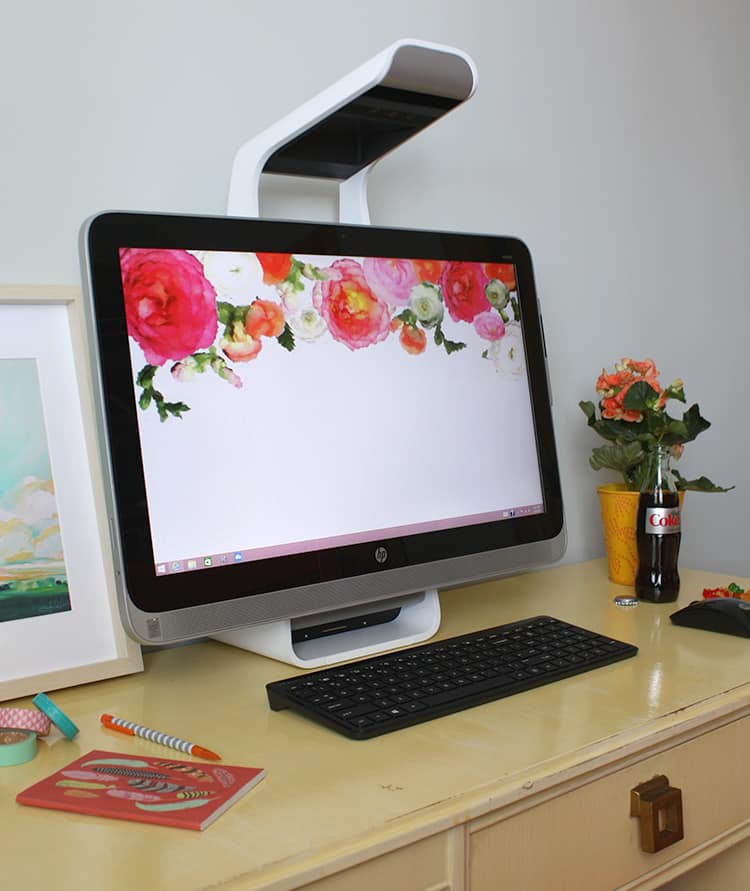 When you're not in a creative mood, it also doubles as a fully-functioning Windows PC with a traditional mouse and keyboard. My kids especially love the piano app and the Crayola coloring pages. I've only had it for a week now, so I'm still getting acquainted with all it can do. So far, I'm a huge fan. I had a minor hiccup with setup due to a defective keyboard; and the customer service and technical support teams were top notch. They walked me through fixing the problem and expedited a new keyboard right to my doorstep. And my technical support guru (Hi Justin!) made sure I can contact him directly with any problems or questions. I'm seriously impressed.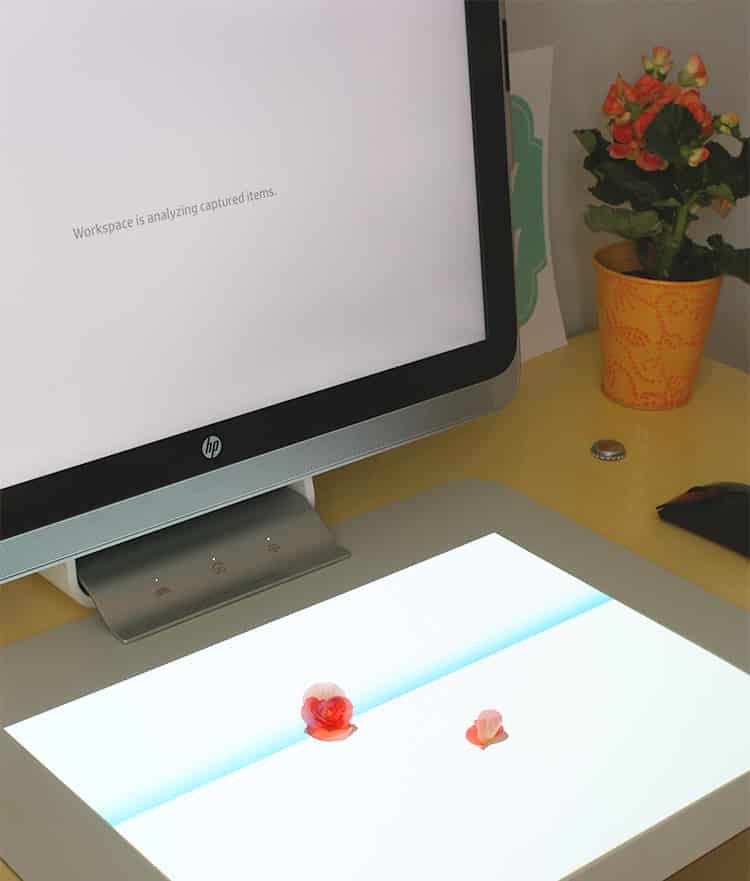 For my first experiment, I grabbed a couple of flower bunches from Trader Joe's and scanned them into the workspace. Here's a look at what happens when you scan an object. You place it on the touch mat, and the overhead camera/scanner analyzes it in just a few seconds.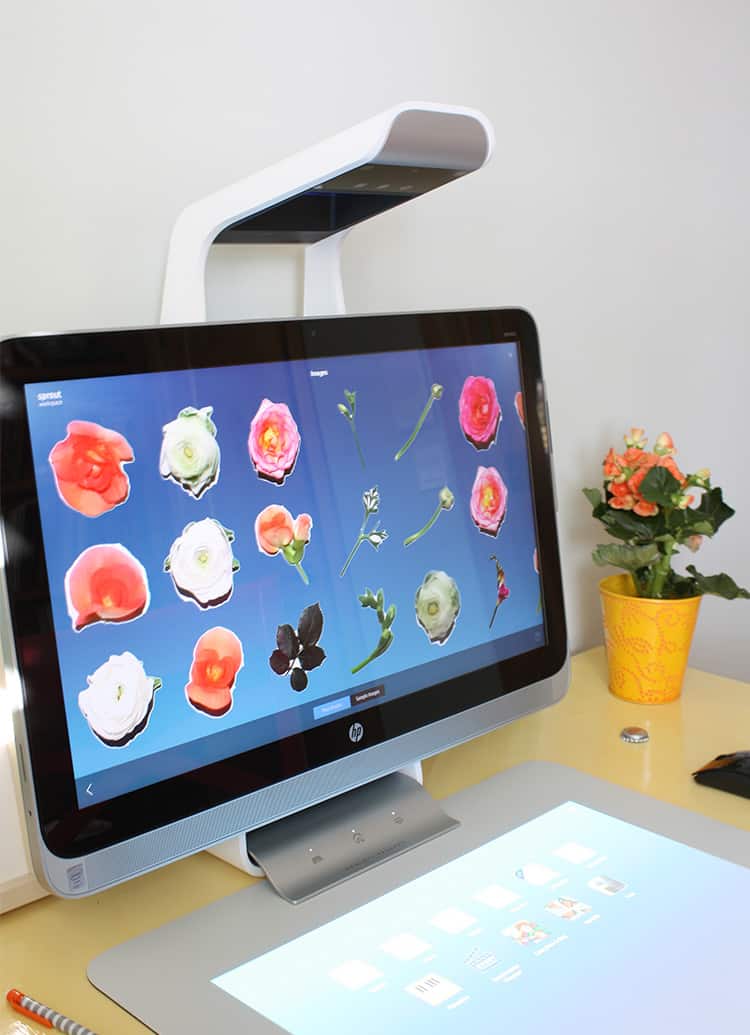 Then it pops up into your library. From here, you can just flick the different objects down onto the touch mat and manipulate the size, rotation, and trim out the background. I arranged them all along the top to create the floral border; then I imported the image into the Fresh Paint App and converted it to a watercolor painting. Easy peasy.
Now I've got idea overload for new projects…so looks like that creative rut is history.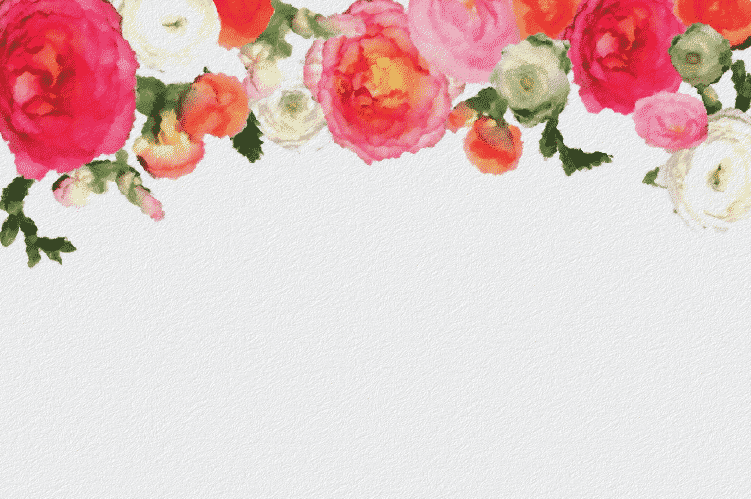 Grab the free wallpaper here:
1920 x 1200
1440 x 900
2560 x 1440
1920 x 1080
iPhone
iPad
Select your screen size or device above, save the image and apply it as your wallpaper. Ta Da!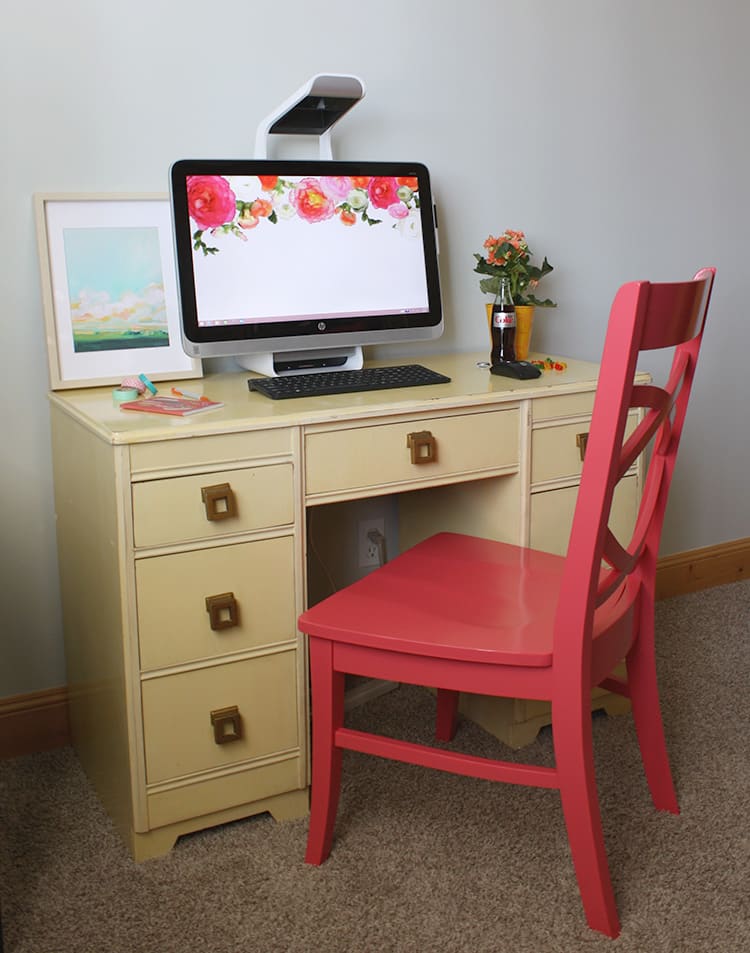 Now let's take one final look at my desk. Because:
it feels like spring in this little corner of the office
my desk is never this clean…so let's take a moment to appreciate this rare sight.