I'm all about ghosts right now. They're silly and sweet and I can't get enough. Here's a quick round-up of my very favorite not-too-spooky ghost projects this Halloween.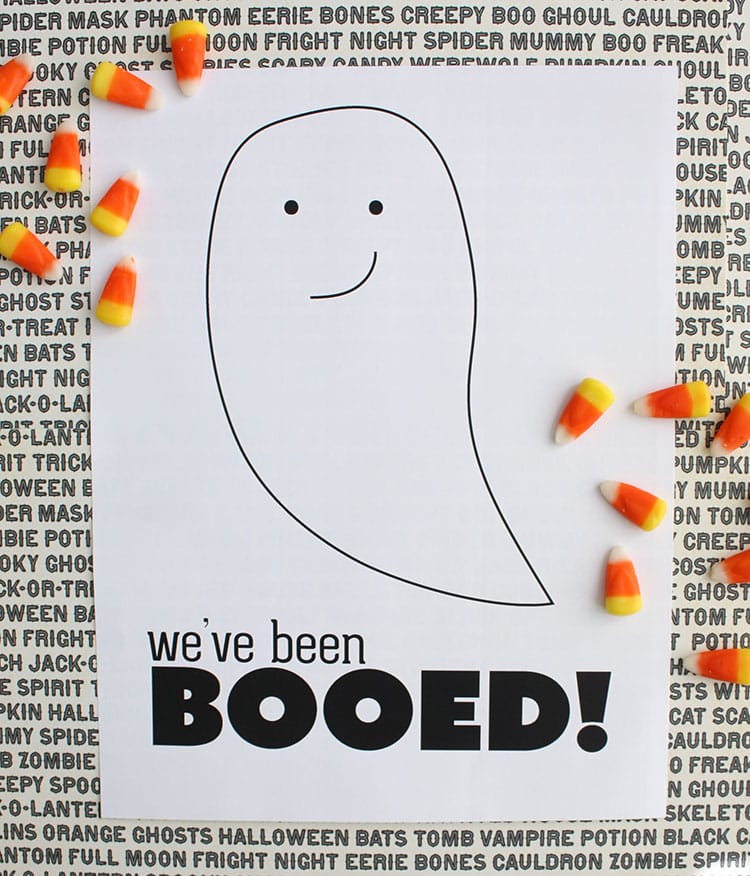 The Neighborhood Ghost: My kids get so excited for someone to "boo" us each year. They check the doorstep the minute they arrive home after school, and multiple times throughout the evening. But we've never been the first to start the Boo. Until this year. My only real issue with the neighborhood boo is a petty one – I can never find a cute sign. I made my own this year. Why have I never thought of this before? Pretty sure I'm getting smarter with age.
This little guy is clean-cut, well-mannered, and promises not to be an eyesore hanging on your door for an entire month. His name is Frederick. He's shy and thoughtful and enjoys root beer floats and claymation movies. He's more than happy to deliver goodies to your neighbors, and if you ask him really nicely, he may even throw in a batch or two of laundry.
I made a free printable for you. Click on the photo above to download and print.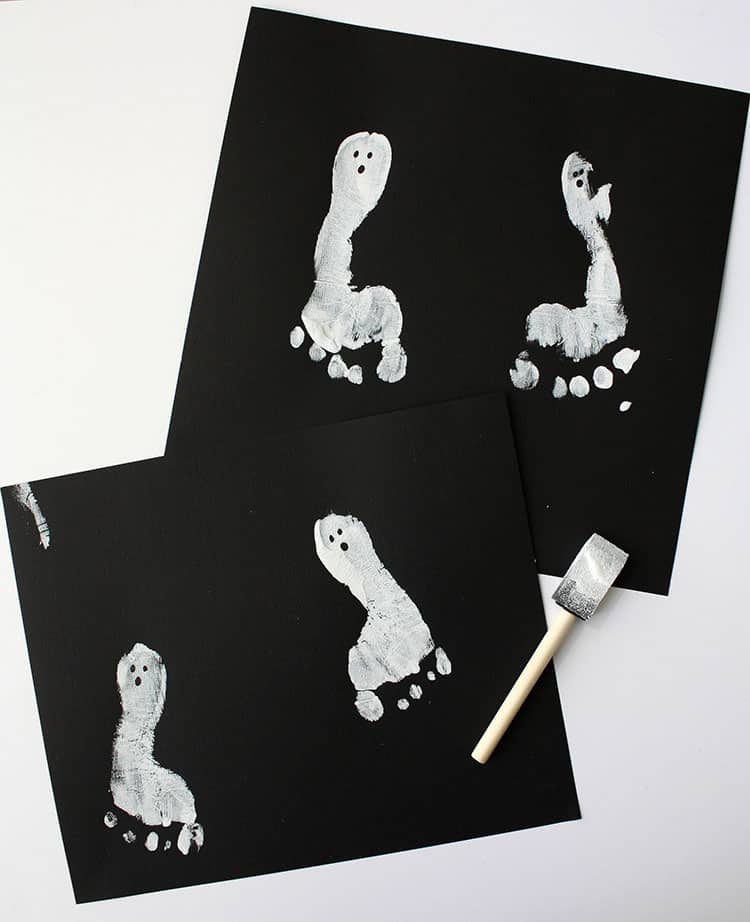 The Footprint Ghost: It's a real classic at my house. I think we started doing this six or seven years ago. We've never been able to pull off annual family photos where we're all frolicking in a golden meadow in matching shirts. But slather my children's extremities in paint? Now that I can do. Their entire childhood will be well-documented in black and white footprints. Who needs a family photo anyway? Just kidding. I'm looking for matching plaid shirts as we speak.
Simply paint your child's foot with acrylic paint. It's non-toxic and washes off skin easily. Help them "stamp" their foot on the paper. After it dries, use a sharpie to draw on eyes and a mouth. I highly recommend doing this activity outside, with newspapers on the ground. Just in case.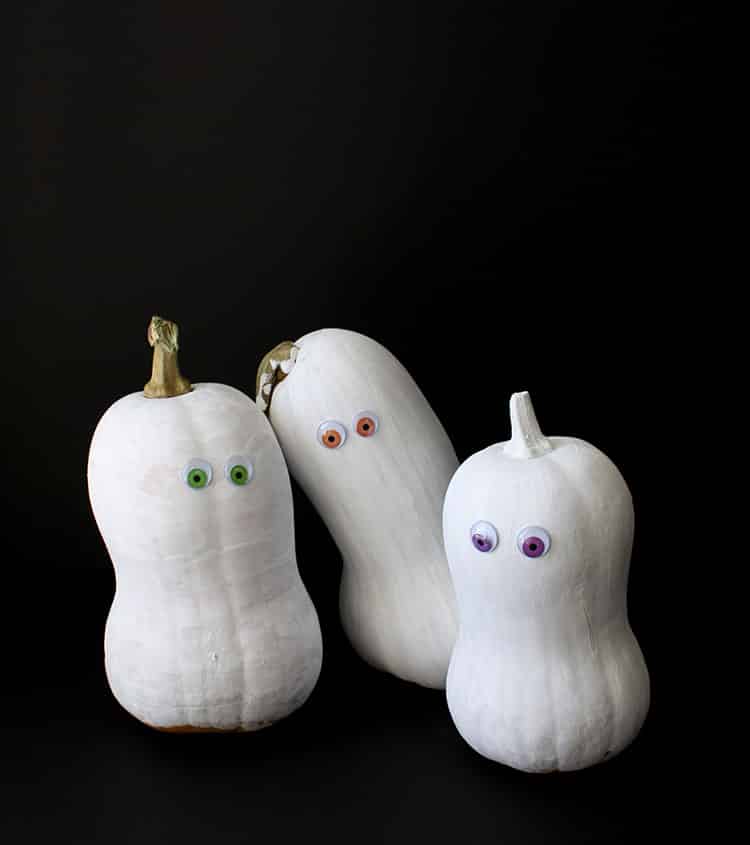 The Squash Ghost: Why eat your veggies when you can paint them? Or is squash a fruit? Whatever it is, this make for a fun afternoon activity and a great centerpiece. Charlotte and I spotted this activity in a magazine last week while hanging out in the waiting room at the car repair shop. (But upon further research, it appears that Butternut Squash ghosts have been all over the internet for years: blogs, pinterest, etc. 2012 was their big year. Where have I been? Living under a rock, apparently.) All I'm saying is we definitely did not invent the squash ghost. But we're thankful for whoever did.
And there you have it. I've got a couple other fun Halloween projects in the works, but that should get you off to a good start. Happy Haunting!